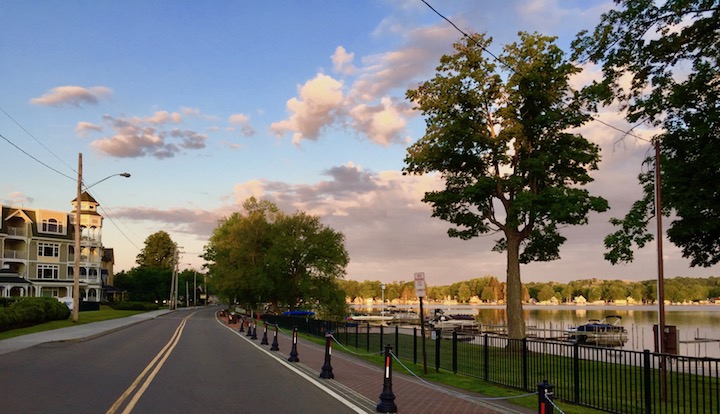 Every time I go on vacation, the best part seems to be returning home and crossing the bridge over Chautauqua Lake and thinking, "Hey, this isn't such a bad place to live."  I've spent nearly my whole life around Chautauqua Lake, spending my childhood in Bemus Point, NY and now living in Ashville, N.Y. with my girlfriend and two mischievous dogs.
Summer is by far the best, and busiest, time of year around here and that goes double for Bemus Point.  Located at the center of the seventeen-mile lake, Bemus Point offers the best of the region in one quaint summer town.  Here are my suggestions of the top ten things to do in and around Bemus Point in the summer.
The Lawson Center
Bemus Point is rich with history and has often acted as one of the many hubs of activity on Chautauqua Lake.  The Lawson Center is a beautifully restored marina and museum honoring the heritage and antiquity of boating on the water.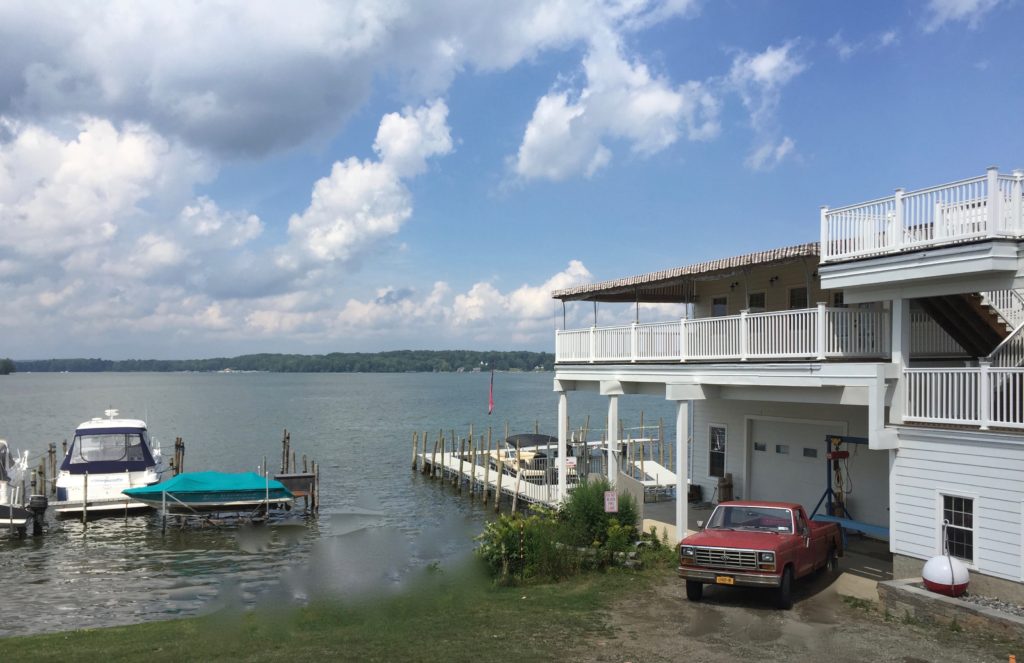 With three floors of exhibits and refurbished boats, the Lawson Center provides the perfect cooling off dose of history everyone should enjoy.  A small donation fee is requested upon entry, but well worth it in the long run.  The Lawson Center is open for all kinds of events including private parties and is fun for adults and children alike.
 (73 Lakeside Drive, Bemus Point)
Long Point/Midway State Park
Although not located in the immediate Bemus Point area, both Long Point and Midway State Parks offer a beautiful summer getaway for family and friends just a few short miles outside of town. Take the kids to the newly refurbished "Putt Around Chautauqua" Mini-Golf at Midway.  Or take the dog on a stroll through scenic Long Point.  Good times can be had at either all through the summer, but for my money, there isn't a better place to watch a sunset (with the possible exception of  #3, the Lenhart) than the tip of Long Point.
With a drink in hand and a wooden rocking chair, this might be the best place to watch the sunset in Bemus Point.  Built in 1880 by Dr. J.J. Lenhart, the Hotel is currently in it's the fourth generation of family ownership.  For a real dose of history, take a trip up the famed stairs and look at the pictures.  If you're brave enough, try renting a room and sneaking around looking for ghosts!  But no matter what, be sure to take a seat with friends and enjoy a cold drink on the porch as the sun goes down over the lake.
 (20-22 Lakeside Drive, Bemus Point)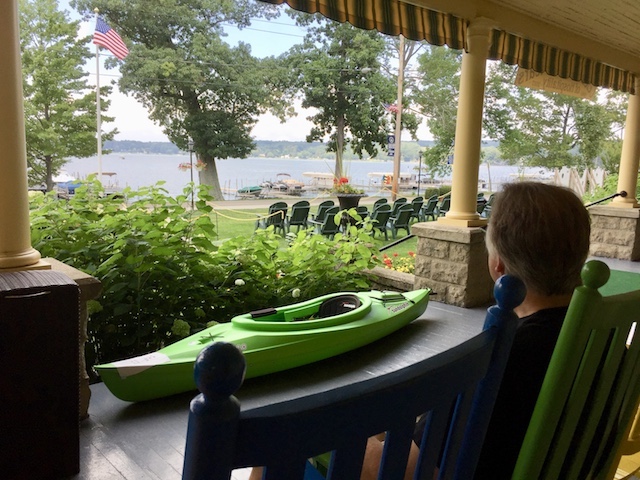 Located at the epicenter, or singular flashing red light, of Bemus Point the Italian Fisherman sits as the most scenic place to eat in town.  Coupled with a floating stage that bustles with entertainment throughout the summer months, the 'Fish' is a true Italian eatery with plenty of outdoor seating.
In addition to being a summer staple, the owner Dan Dalpra started the now two-decade old tradition of the Bemus Bay Pops.  The Pops are a symphony orchestra performance that used to be played atop the restaurant itself.  However, the production has now moved to the floating stage just off shore and is one of the biggest draws around.
(61 Lakeside Drive, Bemus Point)
Village Casino
Located on the actual point of Bemus is the Village Casino.  This sprawling summer eatery has been around, in many forms, since the early 1900s.  The Casino was originally a ballroom and even hosted a young crooner by the name of Frank Sinatra.
Now, the Casino offers a traditional American summer menu, plenty of cold drinks, dockside boat parking, live music, and a small arcade.  Perfect for families or young couples looking for fun, the Casino is a great place to see old friends and make new ones as well.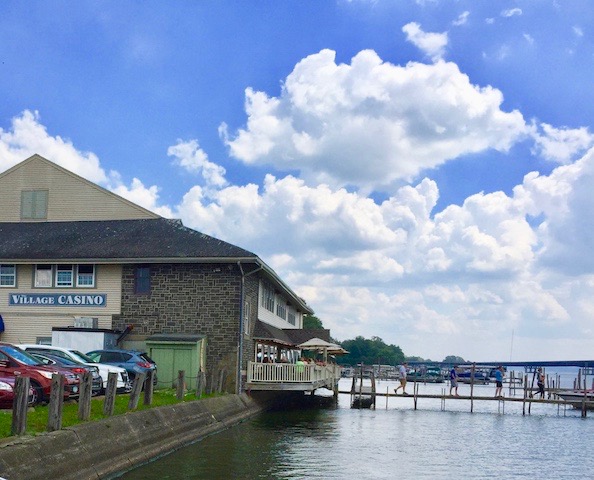 (1 Lakeside Drive, Bemus Point)
EBC
Located next to the blinking red light, Ellicottville Brewing Company on Chautauqua Lake is the third location for EBC. It offers the brewpub experience everyone is looking for these days.  With plenty of taps of their own local beer, beautiful outdoor seating, and a great summer menu EBC can't be beat.  In their second full summer, EBC filled the growing 'craft brew-pup' niche that had developed in the market and capitalized on it with precision.  Stop by for a cold EBC Blueberry, their standard refreshing light beer and enjoy one of the fire places outside.  The bar features live music and DJ's throughout the summer and is open for lunch as well as dinner.
 (57 Lakeside Drive, Bemus Point)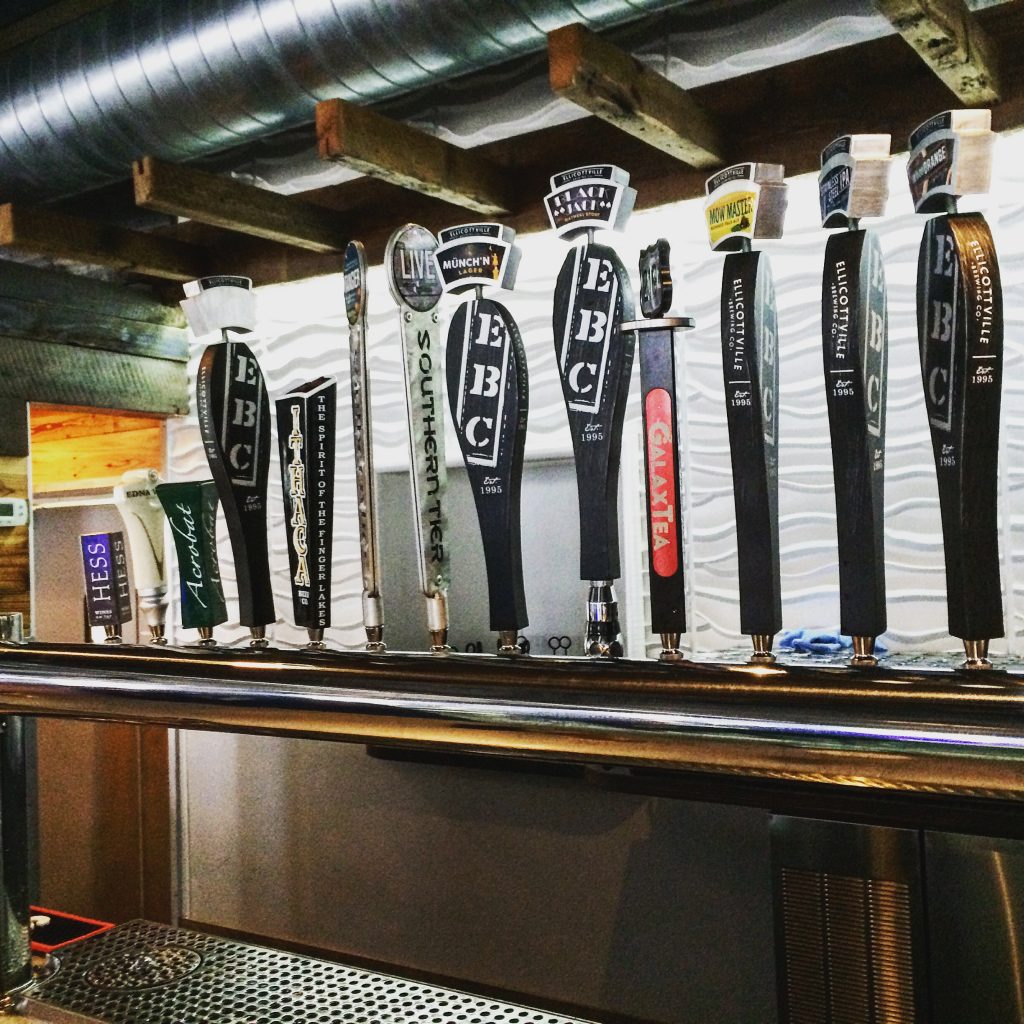 What would summer be without ice cream?  For a tasty treat of Buffalo's own Perry's Ice Cream, stop by the window at Marshes Market right in the center of Bemus for a cone!  With plenty of seating options around, this is the perfect end to an evening for the family or a sneaky mid-day snack.More  than 50 flavors are offered!
(12 Main Street, Bemus Point)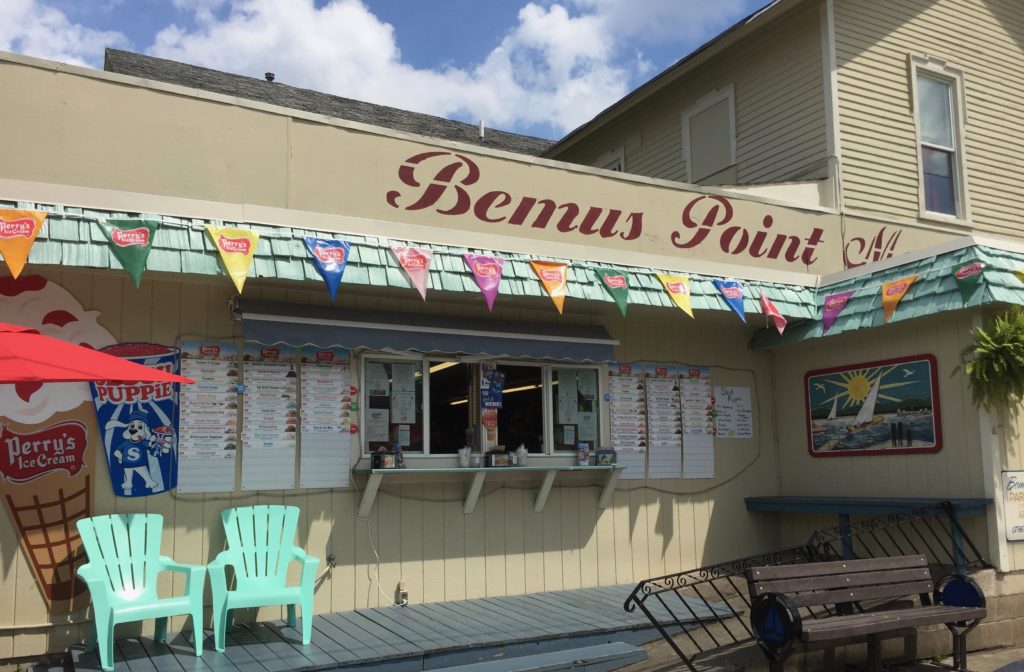 Bemus Point Golf Course
The Bemus Point Golf Course has been around for decades and still offers one of the better nine hole options in the surrounding area.  With a plentiful bar and good food to match (Try the grilled chicken wings!) BPGC is a great way to spend an afternoon in Bemus Point.  With some tricky hole designs, plenty of hills, and no shortage of trees Bemus Golf is a difficult but accessible 9-hole course that anyone can play.  Fees are moderately priced, but the drinks are inexpensive, and the company is always eccentric.
(72 Main Street, Bemus Point)
Running only on weekends in the summer time, the Stow Ferry gives tourists and locals alike a relaxing reminder of what it took to cross the lake up until the last few decades (the bridge was built in 1982).  The Stow Ferry is a historical landmark for the region and traverses the lake at its most narrow location, between Stow and Bemus Point.  For only a few dollars you can ride the ferry back and forth across the lake all while taking in the sights and sounds Chautauqua Lake offers.
(Stow to Bemus)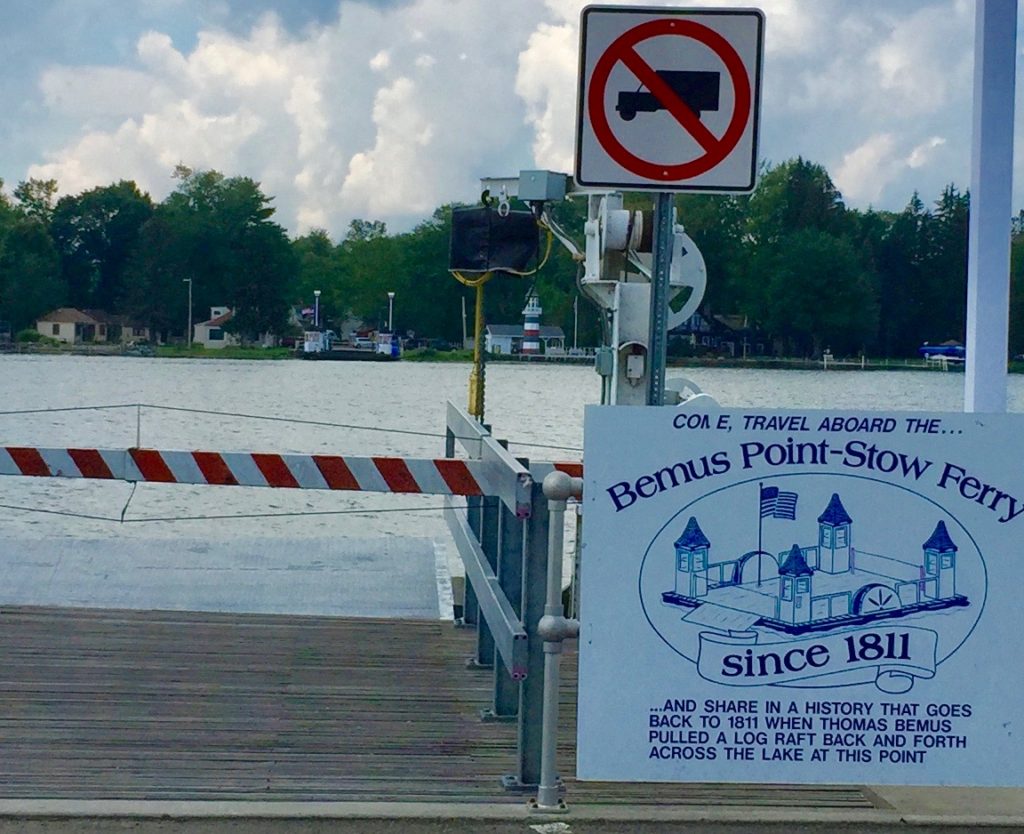 Skillmans
I would be remiss to write this list and not mention Skillmans Store.  Originally operated as a general store in 1908, this still family owned business is several floors of boutique shopping that showcases local artistry, jewelry, fine clothes, and more.
The building itself is a work of art, and the wares inside are of the utmost quality.  Stop in and peruse the shelves and maybe take home some Lake Chautauqua branded gear to show everyone else you know how great Bemus Point can be.
 (9 Main Street, Bemus Point)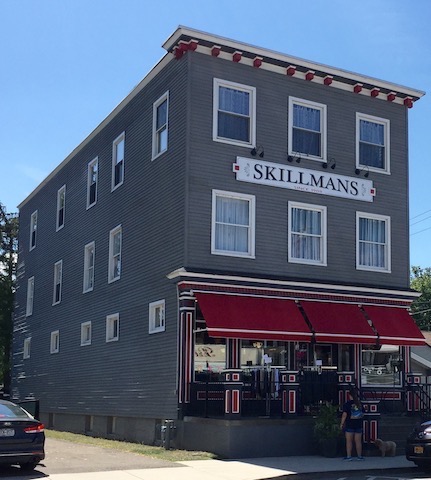 About Spencer Santilli:  Spence graduated from St. Bonaventure University in 2012 with Bachelors of English and has been writing on and off since then.  Currently, he's a Chautauqua County barfly who specializes in craft beer and Southern Tier Liquor.  Spencer lives in a cabin in the woods with two dogs and his girlfriend.