Loren Mayshark started thinking about his new book Inside the Chinese Wine Industry in early 2016 when he was doing freelance writing projects about Chinese travel.  He was especially interested because he has had a deep interest in wine and spent many years working with wine.  He spent much of his young adult life exploring the wine industry from Sonoma Valley to the North Fork of Long Island, immersing himself in vineyards and learning valuable lessons. He has traveled extensively in South America, Europe, and Asia.
Moreover, he studied Chinese art, religion, philosophy, and history while earning a B.A. in history from Manhattanville College in New York.
So when he realized all of the amazing things that were happening in the Chinese wine industry, he became enthralled, and this new book is the result of his pursuit.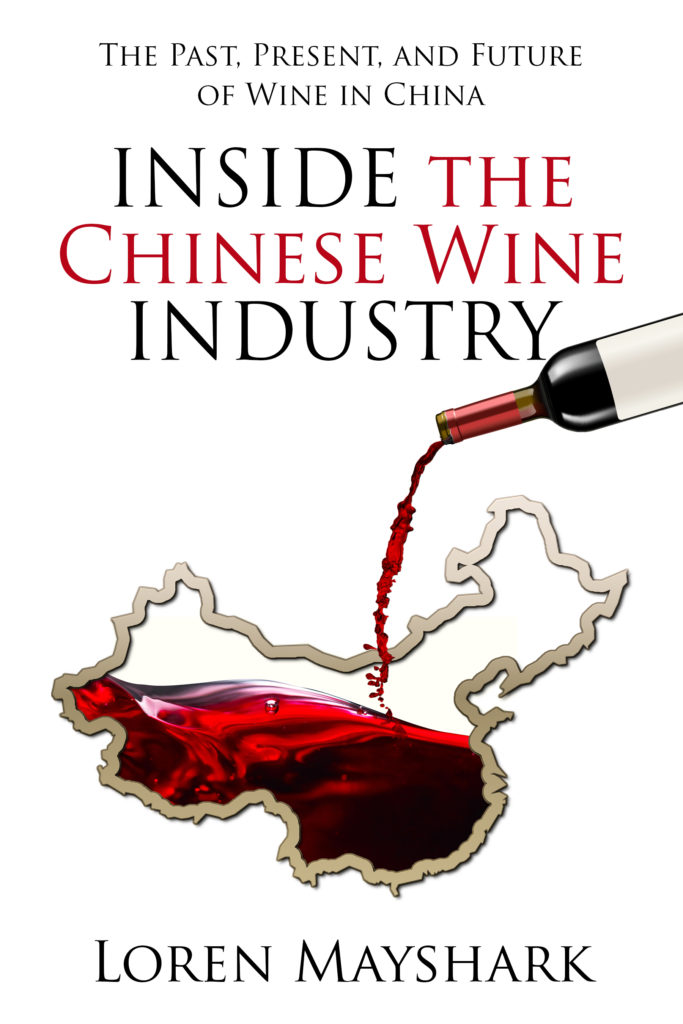 What follows is an exclusive sneak peek into his book Inside the Chinese Wine Industry, which is due out November 7, 2018.
In many ways, we live in a golden age for wine. The wine world has many exciting new wrinkles from fancy new mobile applications to devices that allow us to extract a glass of wine from a bottle and then return it to the cellar to rest for a couple of years without changing the character of the wine. With all the current trends and innovations, it is the best time to enjoy wine. This is certainly a special age, in the words of renowned wine critic Jancis Robinson: "The irony is that just as the difference in price between the best and worst wines is greater than it has ever been, the difference in quality is narrower than ever before."[1] Perhaps one of the most pervasive reasons for this truism, which Robinson so eloquently captured, is the globalization of the wine industry. One cannot fully understand the global wine industry of today without developing a deeper understanding of its largest and fastest growing player: China.
Though starting relatively late historically with grape wine production and consumption, China has been catching up quickly. China's role in the global wine industry continues to grow at an astonishing pace. Wine consumption in China doubled between 2008 and 2013 when China became the fifth largest consumer of wine in the world. At the end of 2013, China became the world's largest market for red wine, and China is projected to become the second most valuable market for wine in the world by 2020 (behind the U.S.), which will have a profound impact on various aspects of the global wine industry.[2] These are significant statistics for anyone who has a serious interest in the global wine industry.
To feed the rapidly rising consumption, the domestic production in China has also increased at an amazing rate. China now has more than seven hundred vineyards, compared to 240 in 1995.[3] As of 2018, China is projected to have the second largest area of wine grapes planted in the world and to be the seventh largest producer of wine.[4]
While wine has deep roots in Western culture, China has a rich history of wine production which dates back to millennia before Christ. However, it must be stressed that this tradition is almost exclusively rice wine. The production and mass consumption of grape wine is a recent phenomenon in China. A 2015 poll found that 96 percent of young adults in China select wine as their favored alcoholic beverage.[5] This book examines the development of the Chinese wine industry in a historical context and explains how the Chinese grape wine industry has exploded in the last two decades. We will explore the fascination with European Grapes in China and the explosion of the import and consumption of Vitis vinifera (the most important wine-grape species in the world) in China and the historical precedent for that. We will attempt to answer burning questions such as: What changed to make China wine-crazy? How can a tourist enjoy unique wine experiences in China? Why is mass wine production and consumption a modern phenomenon? Why are there not a lot of Chinese wines exported to the United States and Europe?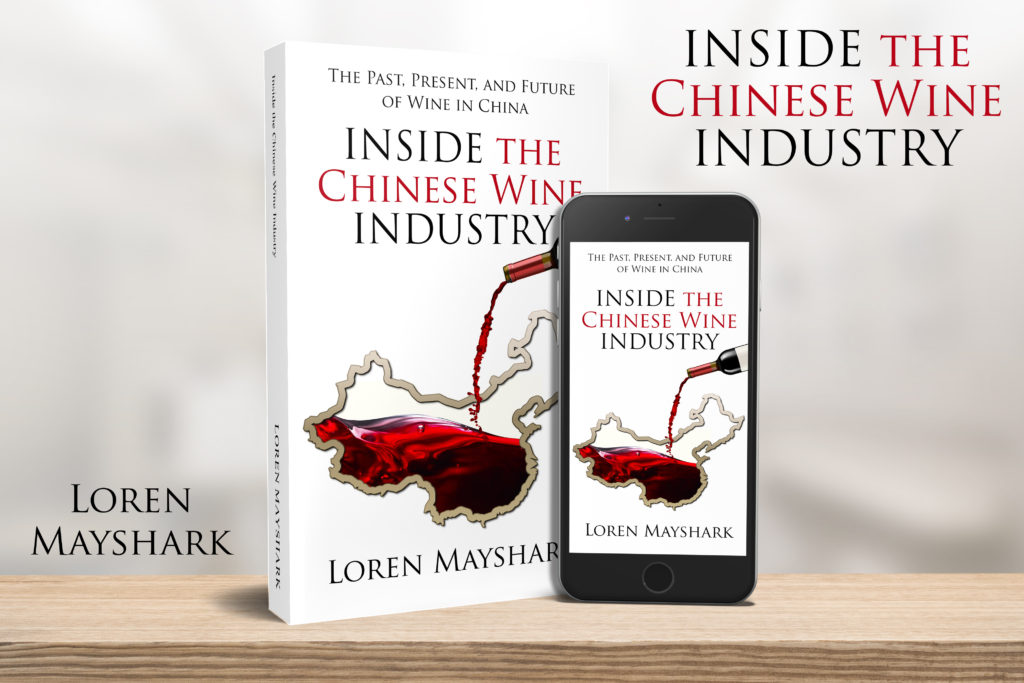 In 1919, wine expert André Simon stated, "In the old world, winemaking is an art; in the new world, it is an industry."[6] Today, many have tried to meld the two with some intriguing results. This brings us to some other interesting questions: What are the economic dimensions of the wine industry in China? What does the future hold for the Chinese wine industry? How good is Chinese wine? And how good can it be?
As stated, there are more than seven hundred wineries in China today. Although it is a little bit of an oversimplification, the vast majority of the wineries fit neatly into one of two categories: the larger established producers who churn out mostly plonk to meet the growing demand for inexpensive wine and the newer wineries that try to cater to the tastes of the wealthy Chinese with money to spend on luxury goods like fine wine. In the words of wine guru Karen MacNeil—who has "won every major wine award in the English language" and is the author of The Wine Bible—"The cheap wines from the very large producers have mostly verged on dismal." However, this should not be considered a blanket statement regarding every wine from large producers. Also, she has positive things to say about the level of wine produced by "cutting-edge wineries" which she finds "far better." How good are these wines? MacNeil asserts: "Some of these wines are so good they could easily pass for a California or Bordeaux wine in a blind tasting." And these wines command huge sums of money. For example, Chateau Hansen, which is located in Inner Mongolia, released their Red Camel cabernet sauvignon for a shade under $700 per bottle.[7]
Follow this link to reserve your copy for the limited time presale price of just $0.99 for an eBook.
For more about author, Loren Mayshark, visit his website lorenmayshark.com or keep up with the latest developments on his personal Twitter account. There will also be regular updates on the official Twitter and Facebook accounts of Inside the Chinese Wine Industry.
[1] Quoted in George M. Taber, A Toast to Bargain Wines: How Innovators, Iconoclasts, and Winemaking Revolutionaries Are Changing the Way the World Drinks, 1st Scribner ed (New York: Scribner, 2011), 1.
[2] Vinexpo Newsroom, "China Is a Leading Wine Market of the Future," Vinexpo Newsroom – Wine & Spirits News by Vinexpo (blog), April 4, 2017, https://www.vinexpo-newsroom.com/china-is-a-leading-wine-market-of-the-future/.
[3] Suzanne Mustacich, Thirsty Dragon: China's Lust for Bordeaux and the Threat to the World's Best Wines, First edition (New York: Henry Holt and Company, 2015), 56.
[4] "State of the Vitiviniculture World Market" (International Organisation of Wine and Vine (OIV), April 2018), http://www.oiv.int/public/medias/5958/oiv-state-of-the-vitiviniculture-world-market-april-2018.pdf.
[5] Can Akalin and Lawrence Lazar, Wine in China: Insights on a Burgeoning Industry in an e/m Commerce Context, 2 edition, Kindle Edition, (CreateSpace Independent Publishing Platform, 2015), Location 89.
[6] Quoted in Taber, A Toast to Bargain Wines, 15.
[7] Karen MacNeil, The Wine Bible, Revised Second Edition (New York: Workman Publishing Co, 2015), 910.