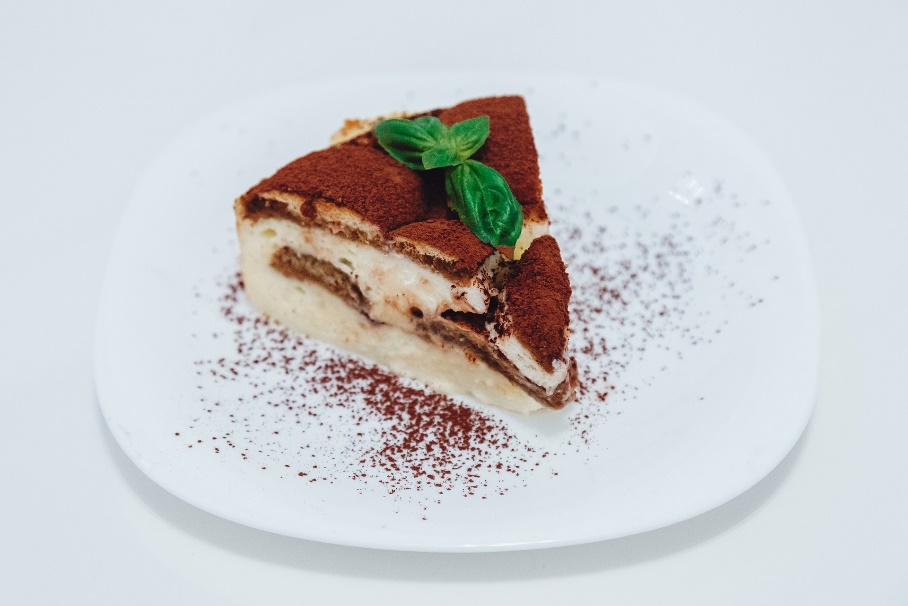 When it comes to desserts, it is hard to beat Tiramisu. This Italian delicacy is served from Rome to New York City and everywhere in between. But it can be intimidating to try making this decadent delight at home.
But have no fear, this simple recipe is relatively easy and it will have your guests thinking that you either learned the fine art of Italian desserts from your grandmother or have studied under Mario Batali.
Without further ado, here is a modern home-cooking twist to a classic treat!
Tiramisu Pie Serves: 1 pie, 12 persons
Cooking Time: 20 minutes
Tiramisu Pie Ingredients:
                 

1 ½ cups milk

                 

48 ladyfingers or wafers, divided

                 

8oz. whipped topping

                 

¼ cup fresh brewed coffee

                 

½ teaspoon rum aroma

                 

4oz. softened cream cheese

                 

3.5oz. dry instant vanilla pudding

                 

1 teaspoon vanilla paste

                 

1oz. grated bittersweet chocolate

                 

Cocoa powder, to dust
Tiramisu Pie Directions:
     

Use a 9-inch pie plate.

     

Arrange 36 ladyfingers on the bottom of the pie plate. Combine the coffee with rum aroma and drizzle the ladyfingers with 2 tablespoons prepared mixture.

     

In a bowl beat the cream cheese with milk and vanilla paste.

     

Add the dry pudding mix and beat for 1 minute.

     

Fold in 2 cups whipped topping. Spread half the mix over ladyfingers and top with the grated chocolate.

     

Cover the cream cheese mixture with remaining ladyfingers and drizzle with remaining coffee.

     

Repeat the layer of cream cheese mix and dust all with cocoa powder.

     

Refrigerate for 2 hours before serving. Slice and serve.