After the long winter, there are some signs of spring budding from the frost. When the weather starts to warm there are few things that signal enjoyment of good weather like blueberries and ice cream.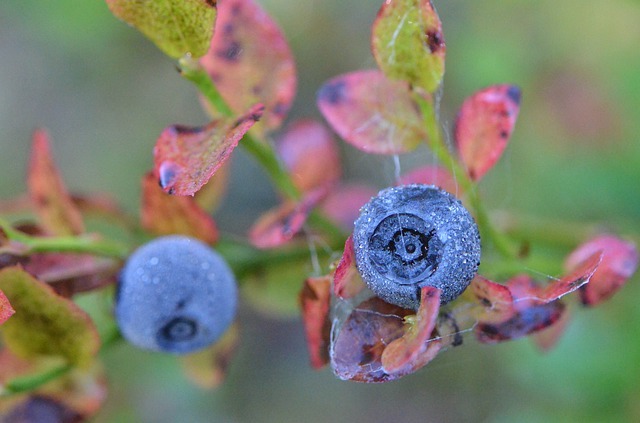 Blueberries are Healthy Too
We have been touting coconuts as a health food, but the blueberry is also a real winner in that category.  Blueberries are rich in vitamin C and antioxidants. They contain no sodium or cholesterol, but do have potassium and folate which helps with maintaining normal blood pressure.  They have been shown to have a variety of other health benefits. They are a source of fiber which aids in digestion.
The blue color comes from anthocyanin which helps in preventing heart attacks.  Furthermore, studies show that blueberries are considered to help with short-term memory loss.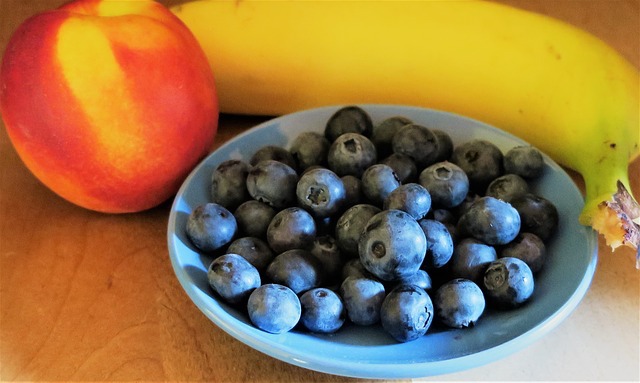 So, to get a jump on spring desserts using a healthy choice ingredient, we offer this rich and delicious blueberry ice cream recipe to help you welcome warm weather and good company.
Blueberry Ice Cream
Preparation Time: 20 minutes + inactive time
Blueberry Ice Cream Ingredients:
–

           

2 cups fresh blueberries

–

           

1 cup whipping cream

–

           

4 whole eggs

–

           

1 cup full-fat milk

–

           

1 cup filtered water

–

           

½ cup caster sugar

–

           

1 teaspoon vanilla paste

–

           

1 pinch of salt
Serves:  16
Directions:
In a saucepan, whisk the water, milk, eggs, sugar, and salt.

Heat the mix over medium-high heat and bring to a gentle bubble.

Strain into a wide bowl and cool.

Whisk in the vanilla, whipping cream and fresh blueberries.

Cover and chill for 2 hours. Pour the mix into an ice cream making machine and process according to manufacturer's directions.
Note: If you do not own the ice cream making a machine, cover the ice cream mix and freeze for 4-6 hours, stirring after each hour to prevent ice crystal formation. Serve as usual.
Loren Mayshark is the award-winning author of Death: An Exploration and Academic Betrayal. For more, you can visit his website lorenmayshark.com and you can keep up with him on Twitter at @LorenMayshark. Sign up for his newsletter and receive regular updates and a free gift.