Why I Love Fall in Western New York
If you've been living in Western New York, you'll be the first to agree that this was the year without a summer.  Weeks of rain showers and mild temperatures kept the summer fun to a minimum around here.  However, we can all hope that we have what many have colloquially referred to as an Indian Summer. This is a long, unseasonably warm fall, that stretches into late October and early November before frost or hints of snow appear.
The leaves are changing and gathering in piles on my deck and I've already attended both the Bemus Point Fall Festival and the Harmony Historical Society Festival where I perused numerous tents of homemade crafts, canned local veggies, and was entertained by Civil War reenactors.
My favorite time of year is accented by apples, maple syrup, and delicious fall beer.  While it is still warm out and the snow has yet to fall, make sure you get out and experience the following fall activities.  These things, after all, are some of what Western New York does best.  Here are the five best ways to celebrate fall in Western New York:

2nd Annual Southern Tier Pumking Fest
It is impossible to live in Chautauqua County and not feel the presence of the Southern Tier Brewing Company.  As the company rapidly approaches top-ten craft brewer status and expands into the new Southern Tier Distilling Company, fall is the perfect time to take a trip to their beautiful brewpub in Lakewood, NY.  
Arguably Southern Tier's most well-known product line, Pumking, will be taking center stage at their 2nd annual Pumking Fest on September 23rd from Noon until 6 PM.  The pub will feature the ten-year anniversary beers of Pumking and Warlock (Pumpkin flavored Stout) along with their newer iterations Cold Press Coffee Pumking (My favorite) and Rumking (Pumking aged in Rum Barrels).  There is also rumor of a fifth, unannounced version that has yet to be seen in the market and will be a brewery exclusive!
Fall Foliage Trips
The one thing about fall that I couldn't imagine not experiencing is the changing of the leaves.  As the hills turn gold, red, and yellow there is nothing more enjoyable than a nice fall drive with the windows cracked and the bite of apple scented air wafting through.  
For a quick day trip, grab your favorite sub or lunch and head to Allegany State Park.  Or maybe head to Luensman Overview Park in Brocton, New York and take in the breathtaking view of Lake Erie with nothing but trees around you. Combine this with visiting Amish country and you're in for a real Western New York fall time adventure!
 Busti Apple Festival
If you're looking for fall festivals, you've come to the right place as there is no shortage of weekend fall activity from the end of September to the middle of October.  The first is the 43rd Annual Busti Apple Festival.  A quaint festival loaded with handcrafted jewelry, knickknacks, and local food the Apple Fest is a great place for people of all ages.  
Last year my girlfriend and I came home with fresh local lamb chops, some delicious dessert mixes, and of course, plenty of apples!  The festival will take place on September 24th, from 10 AM to 5 PM and will cost $5 per person, which goes to the Busti Historical Society.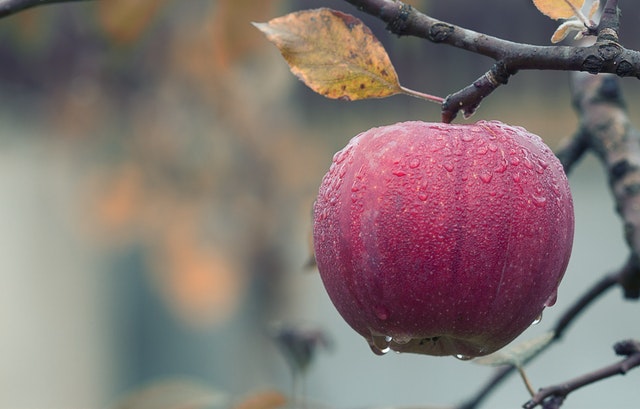 Ellicottville, NY "Oktoberfest"
Tucked away in the Allegheny Mountains is Ellicottville, New York.  In the winter the town is buzzing due to traffic to Holiday Valley Ski resort, but on October 7th and 8th, the town will be swarmed with people attending their Fall Festival.  
With a blend of great food, excellent beer, and plenty of entertainment the Ellicottville Fall Festival brings people from all over the state.  There will be ski lift rides during the day to take in the beautiful changing foliage and the surrounding hills.  
With plenty of great bars, restaurants, and shopping, Ellicottville is the perfect place for a more adult-friendly fall getaway.  With several overnight options available, make this trip an overnighter so you can completely enjoy the festival and the town itself.  
Peek'n Peak Fall Fest
Located in the hills near Findley Lake, New York, Peek'n Peak is a sprawling ski resort, golf course, and spa getaway.  Over two consecutive weekends in October (14th/15th and 21st/22nd) Peek'n Peak will have their 30th annual Fall Fest.  The event includes over 130 craft vendors, plenty of delicious craft beer, a cruise-in, and a pumpkin cannon.  
Although it will be towards the tail end of the fall foliage, Peek'n Peak is in a beautiful area that is well worth a Saturday trip with the family.  The cozy ski village atmosphere is perfect for this type of event and brings together the best of Western New York.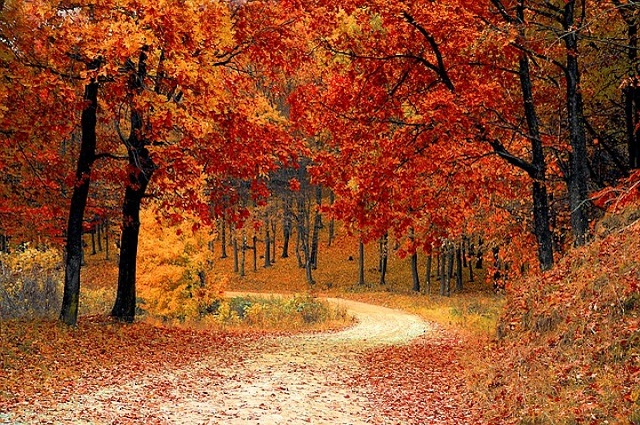 Fall is my favorite season, and I couldn't imagine living somewhere the leaves don't change, sweatshirts don't exist, and apple cider doesn't take up ninety percent of my fridge space.  Hopefully, you can get out and enjoy a few of these events as fall moves along, and be sure to leave a comment about what your favorite fall fests are and the things you love to do this time of year!