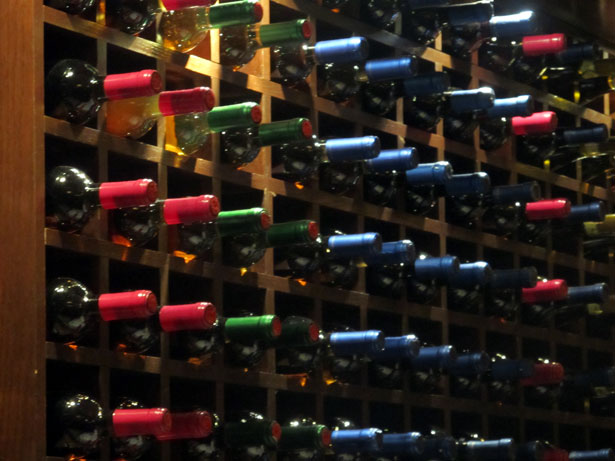 Okay, so here's your situation: You have to attend a dinner party tonight. As a thoughtful gesture, you will bring along a bottle of wine. What to bring?  Which, of course, means what to buy? You want a wine that will impress your host but won't stress your wallet.
Are these your worries? Here are some suggestions that will help. I've spent a lot of time in many of our nation's great wine regions, including: Napa, Sonoma and the Central Coast of California, and the North Fork of Long Island.  Drawing from the wealth of knowledge gleaned from my tour, here is my current list of ten red bottles under $20.
A guide to the list: Name; Vintage; Price; Comparative Tastes; Suggested Food pairing; My Score 1-10. Please note that this score takes into consideration everything (with an emphasis on price) to make the best value under $20.
10. Ex Libris Cabernet Sauvignon, Columbia Valley, Washington; 2009; $18; This wine can be described as having a herbaceous, or green bell pepper taste which is followed by a hint of spicy tart berries. It has wonderful acidity, which is well balanced. The green pepper-berry essence accompanies the tomato of Lasagna. 7.4
Pellegrini Merlot, North Fork, Long Island; 2009; $16; This medium bodied wine offers notes of raspberry and cocoa with firmer tannins than one would anticipate from merlot. The tannins give way to a velvety finish. This wine pairs especially well with Lamb Chops: 7.5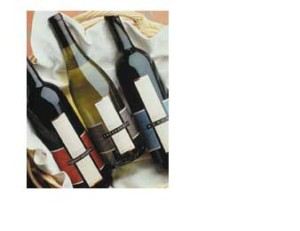 Coppola Zinfandel, California; 2010; $15; I use the word juicy here. This is a heady, full-bodied red with the zest of ripe red raspberries and a hint of peppery spice. It might express a somewhat medicinal aroma, but one of convalescing comfort. It often suggests bay leaves and perhaps basil gone to seed. These Italian savories will escort a meal of Veal Parmigiano very well. 7.7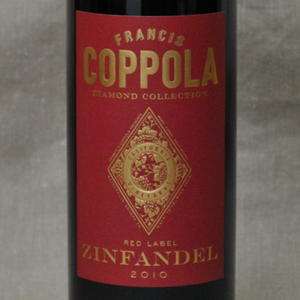 Sterling Meritage, California, Central Coast. 2009; $14; This delightful blend is a medley of delicious grapes: Merlot, Cabernet Sauvignon, Petit Verdot, Malbec, Cabernet Franc. The wine is reminiscent of brambleberries and offers a hint of green vegetables. The chewy tannins offer depth and balance but have a smooth finish. This versatile wine pairs well with a dish of several meatballs nestled on top of spaghetti as well as beef stroganoff. 8.2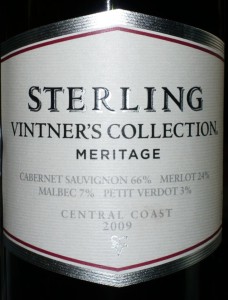 Shinn Estates Red, North Fork, Long Island; NV (2011); $13; This is one of the best kept secrets on the East Coast. This earthy wine has the flavor of exotic mushrooms. It has a supple aspect and an essence of the forest floor. It is a wine that is energetic and full of natural pleasure. It adds a savory accompaniment to a Ribeye steak; 8.3
Ravenswood Vinter's Blend "Old Vines" Zinfandel, California: 2012; $11; The zest of black cherries comes to the palate, then of oak. It has an elastic tendency; a smooth oily texture and because zinfandel often contains a higher alcohol level, it adds a bigger, bolder body. It's a glowing companion for a richly glazed roast duck; 8.5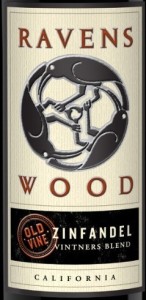 B.V. Coastal Cabernet Sauvignon, California: 2011; $11; The first taste may seem as if dessert is being served before the entree. The flavor of vanilla, perhaps some toffee, greets your tongue. Sometimes, there is a trace of mint, an allusion of cedar, but neither is pronounced. These sips will go together with roasted pork tenderloin beautifully.  8.6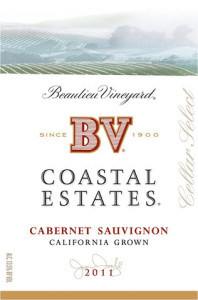 Line 39 Pinot Noir, California; 2012; $11; Think of strawberries, your palate will agree. This wine's pliant and supple tannins have the suggestion of soft leather with a feeling of earnestness. It will summon a sense of a picnic and a plate of B-B-Q Chicken will match.  8.8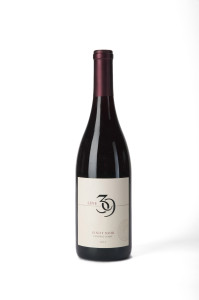 Primal Roots Red Blend, California; 2011; $11; At once both the aroma of oak and then the bluster of vanilla, giving way to a silky Crème Brule flavor. This blend of Merlot, Syrah, and Zinfandel is special. As its name suggests it is a primal relish of life's pleasures. Let this wine partner with a platter of Smoked Ribs and you will be pleasantly surprised.  9.2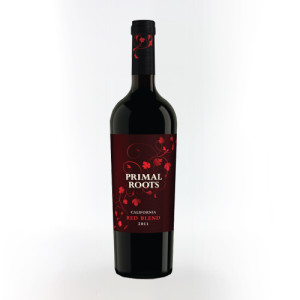 1. J. Lohr Seven Oaks Cabernet Sauvignon, California; 2012; $17; "Sauvignon" is believed to be from the French sauvage meaning "wild," but wild does not mean untamed. This wine tames the flavor of black cherry with plum-like overtones. This wine will crush other Cabernets with a price tag twice as high. It has a deliciously dark hue, which when set against a king's portion of Sunday roast beef, makes a regal meal.  9.4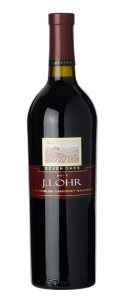 This completes the rundown of my favorite red values under $20. Please add to our list and let us know the treasures that you have found that won't break your wallet. I am always happy to hear from you and discover more.
Loren Mayshark is the award-winning author of Death: An Exploration and Academic Betrayal. For more, you can visit his website lorenmayshark.com and you can keep up with him on Twitter at @LorenMayshark. Sign up for his newsletter and receive regular updates and a free gift.