---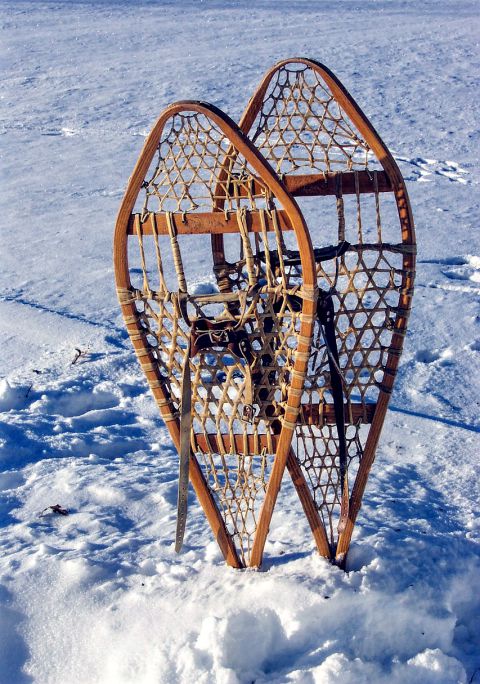 Enjoying the great outdoors is an American pastime like baseball and barbecues.  There's nothing like venturing into nature and becoming one with our inner caveman.  If you're in Western New York there's no better way to experience the wild than snowshoeing.
Unlike skiing or snowboarding where lift tickets run hundreds of dollars and you're sharing the mountain with just as many people, snowshoeing is free and as close to nature as you could possibly get.  Here are a few tips on where and how to go about seeing nature in its truest form.
Walking Wares
Snowshoeing, it goes without saying, is in the snow and there's a lot of it.  You'll be a much happier and drier trekker if you buy the appropriate attire for your walk in the winter wonderland.  Waterproof pants, jacket, shoes, wool socks, and sunglasses are a must!  It might seem odd, as you're not on the beach but snow is incredibly reflective and your eyes will thank you if you protect them.  Layer up because being cold is miserable and it will absolutely ruin your walk.  You can always lose a layer or two if you get a little too toasty.
Snowshoe Planning
Another (duh) tip:  knowing the weather forecast, how far the drive and how long the walk will be are all crucial elements to enjoying snowshoeing.  Snowshoeing is like hiking but more intensive.  Nothing is a buzz kill like getting done with a three-hour trek and realizing you've got another two-hour car ride ahead.  Know before you go and you'll thank yourself later.
Great Trails For Snowshoeing
Now that you've got the basics, it's time to pick your trails.  In Western New York you've got a slew of options.  Here are three popular trails that offer different services for each type of snow walkers.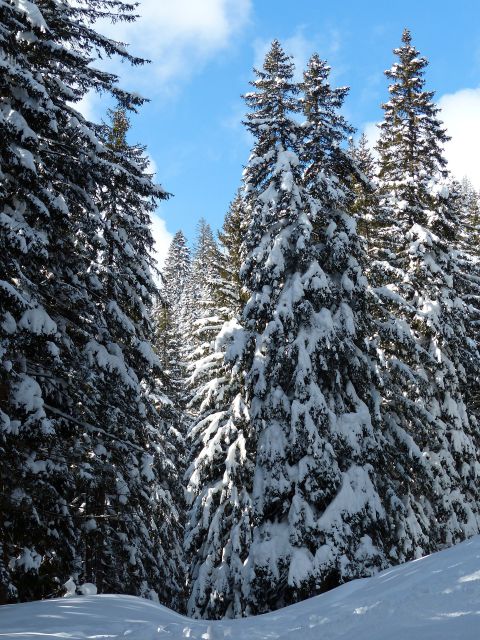 Genesee Valley Greenway State Park
Genesee Valley Greenway State Park is a 90-mile extravaganza that will take you through more than 16 towns including Wyoming, Cattaraugus, and Letchworth State Park.  It is great for those of you who'd like to bring along your furry friends as not all trails allow animals.  Your pups, however, must be kept on a leash and bring along their rabies vaccination information.  And make sure you bring along your own shoes!
Byrncliff Resort & Conference Center
Bryncliff is a great spot for beginner snow walkers as they have rentals available and trail prices are extremely reasonable.  For adults, the 12 miles of trails can be yours for $12 on the weekends and $10 during the week.  Kids under 11 can scamper for free.  After a long day of walking, grab a bite and brew at the Byrncliff restaurant.  Trail times vary depending on the day, so make sure to check before you make the trek.
Erie County Forest
Awesome for groups, the Erie County forest is where you can really meet the true great outdoors.  There are miles of unmarked trails that run through a conservation trail which also includes the Finger Lakes Trail System.
Enjoy the true silence of the woods before your group gathers at the Visitors Center.  Also available for rental the Center includes a woodstove and a refrigerator and can host up to 50 people.  For those wary, the forest does have bathrooms and is open from 7 in the morning till dusk.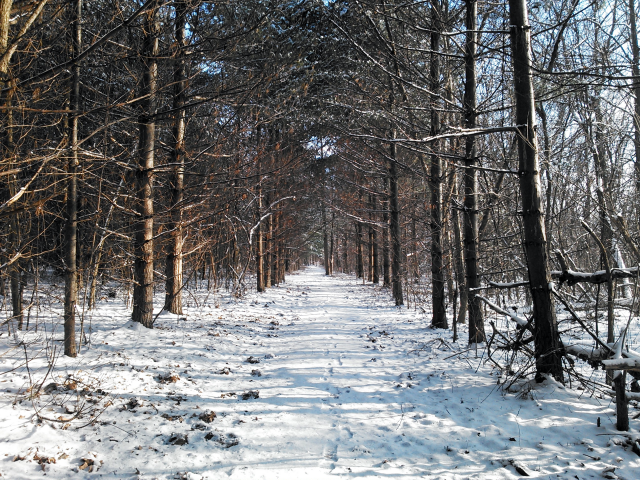 Snowshoeing is a tremendous way to escape the hustle and bustle of the city or just leave your loud neighbors behind.  Enjoy seeing what squirrels and other little creatures are up to when they don't think anyone is around.  Get re-acquainted with your inner mountain man and go where few others do!