Attending this year's Malmo Festival was a unique experience to see and taste the world without leaving this picturesque Swedish city.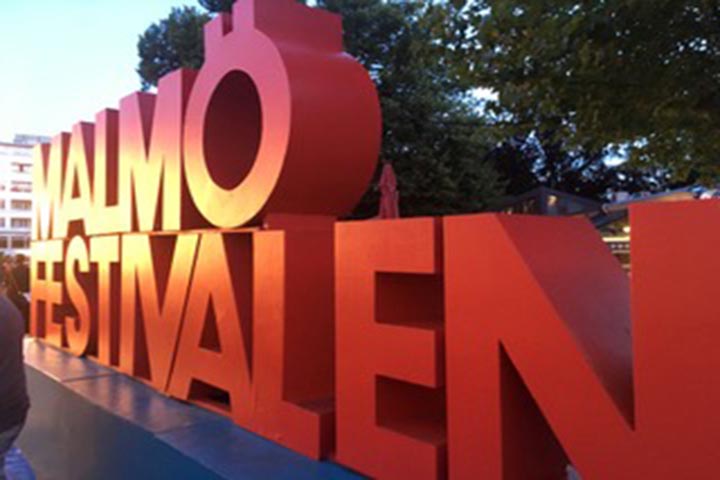 At Malmo Festival there are certainly the relatively new experiences like hip-hop and Asian-Mexican fusion cuisine. But the classic buildings and bronze statues that line the streets of this city (officially founded in 1275 ) are constant reminders that you are part of something very old, which continues to be a setting for new and distinct chapters.
When I attended my first festival last year I was a rookie and had no idea what to expect, this year was no less dazzling, but I had a better understanding of how to explore the festivities.

When to attend Malmo Festival and What to Expect
Every mid-August the city of Malmo throws a weeklong party which serves as the beginning of the end of summer. There is a 39-page guide that chronicles all of the experiences available during the festival from live concerts to yoga in the park.
Aside from wandering from tent to tent drinking beers with music wafting up from the various venues scattered throughout the city, my favorite part of the festival is the food. There are scores of food trucks, tents, and stalls that feature delicacies from around the world, which I happily explored with my special lady.
Perhaps there is no more palpable way to feel the international flavor of this polyglot city than Malmo Festival.
Kick Off Malmo Festival with some Great Beers and International Cuisine
After having a Brooklyn Summer Ale and a KilKenny Irish Red at a local Irish pub (Irish pubs are everywhere, even in Scandinavia), we shared carefully crafted cocktails in Lilla Torg, in the heart of Malmo (Torg being the word for plaza) while watching people dine on shrimp salads and drink celebratory glasses of Cava.
We eschewed the restaurant fare for the more festive (and inexpensive) street food. The choices were nearly endless from "American Burgers" to Jamaican jerk chicken and Japanese yakitori. 
My favorite dish of the night was something called a Korrito which was made by a Korean/Mexican fusion food stall. The base of the dish was crispy French fries which were loaded with thinly sliced beef and homemade kimchi. This savory mix was then topped with shaved scallions and finished with chipotle mayo and some fresh Pico de Gallo. The combination was a flavor explosion in the mouth, unlike anything I'd ever sampled.
Malmo Festival is much more than Great Food
After sampling a few different snacks we ordered gyros and settled down to watch a Swedish hip-hop group perform. As I bit into the perfectly spiced lamb and listened to guys one with a blond man-bun and another with sandy nappy dreadlocks pulled back under a backwards adjustable baseball cap I realized that this was a rare amalgam of world culture. I had the odd feeling of being a part of something very foreign, yet oddly familiar.
For dessert we had a sweet treat called Bubbies Mochi Ice Cream, which comes from Hawaii. These were little round cakes of ice cream with a frozen outer crust made of sticky rice that made it possible to hold them and bite into them like a pastry. The pistachio flavor I had reminded me of Italy and served as the perfect little nightcap after some hearty snacks and several beers.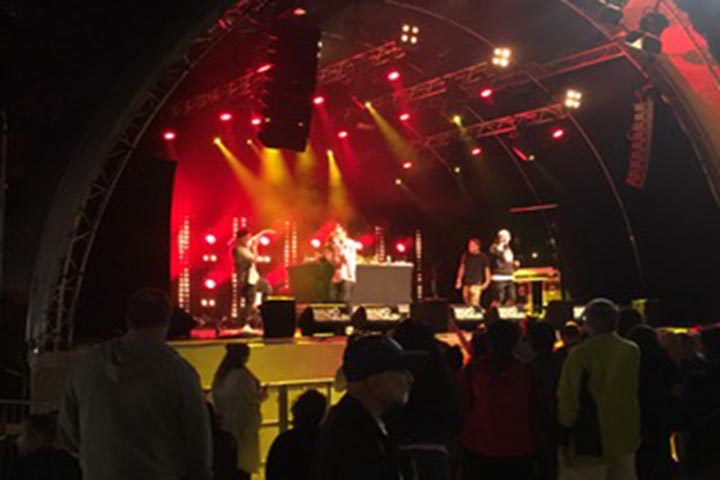 For the grand finale we meandered to the main square of the city which was jammed with people to hear The Hives, a world-renowned Swedish rock band, play a live show on the main stage.  As we sipped our Swedish ales taking in the raucous rock from one of Sweden's premier bands, clad in black and white suits, I thought how lucky we were to be together, in that moment, feeling young and free.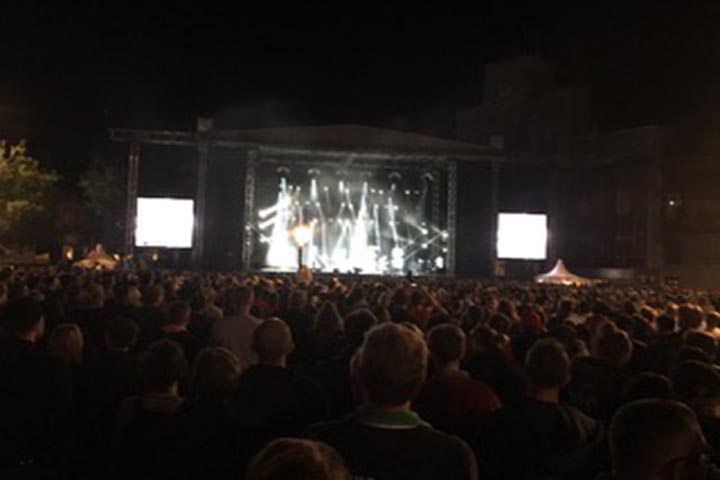 Loren Mayshark is the award-winning author of Death: An Exploration and Academic Betrayal. For more, you can visit his website lorenmayshark.com and you can keep up with him on Twitter at @LorenMayshark. Sign up for his newsletter and receive regular updates and a free gift.