While New York City is the most populated city in New York, bustling Buffalo trails in at second place, with enough places to see to prove its rank. There is a lot of commercial history within Buffalo due to the construction of the Erie Canal. The city grew its reputation in healthcare and secondary education after the Great Recession. There was also a recent city reinvigoration that turned all of its industrial look into something that welcomes tourists to come for a visit. With the history that the city offers, it makes for a great day trip with plenty of things to do in Buffalo. Just 30 minutes north, if you're curious for another quaint town, Youngstown offers historical sites, a farm, and a beautiful Basilica. Here are some great day trip itineraries that will fill your day with adventure in Buffalo and Youngstown.
Buffalo
The museum is a dream for a war history buff, offering decommissioned helicopters, fighter jets, submarines, and more on display. Explore two ships and a submarine in their full glory. The museum offers a self-guided tour through all three ships that is easy to follow. You'll learn how the submarine utilizes all the tight spaces for operating the ship and basic living conditions. Seeing how the Navy navigated in such cozy spaces will give a newfound sense of respect for those that have contributed their services to time spent overseas. The museum itself is two-floors and consists of a restaurant, a gift shop, and educational exhibits.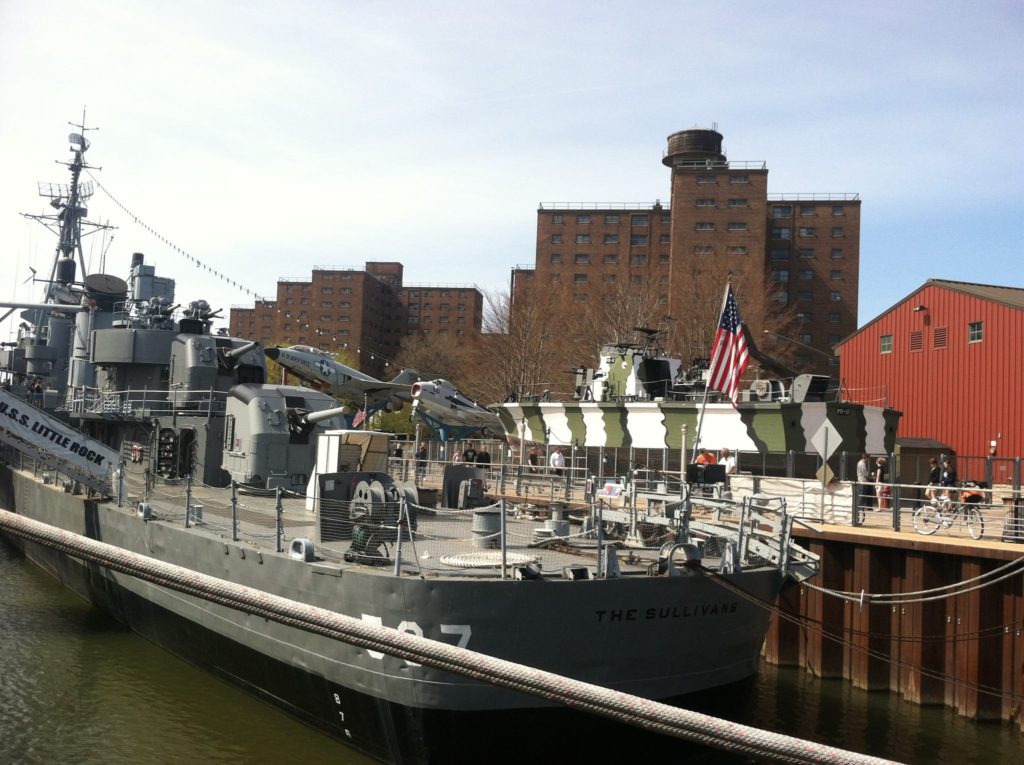 Photo Credit: Buffalo and Erie County Naval and Military Park
Alongside the Naval and Military Park is the fun boardwalk of Canalside, which comes naturally as one of the things to do in Buffalo. Once an abandoned waterfront, Canalside now offers a scenic stroll along the Erie Canal Harbor. The waterfront went through a recent restoration to reflect its heydays from back in the early 1800s. There are quaint shops and restaurants to peruse, as well as with plenty of fun activities to do. There are kayaks, paddle boats, water bikes, and boats available to rent so you truly take in the waters. And before you leave, don't forget to take a photo with the Shark Girl statue for some quirky takeaways.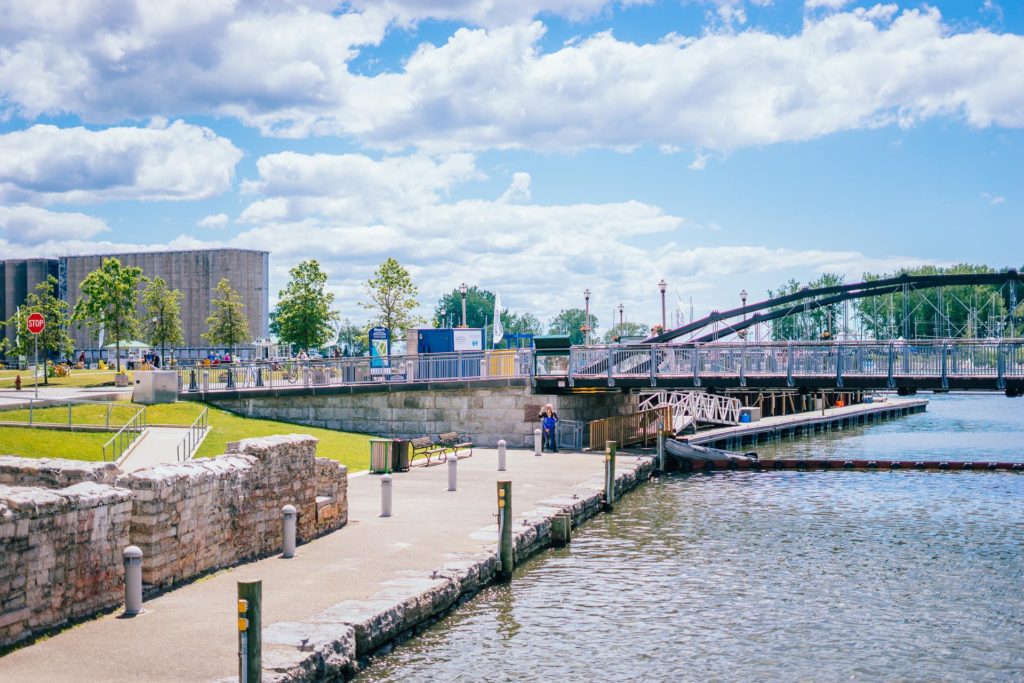 Photo Credit: Canalside
The museum is the sixth oldest art institution in America and home to well-known 20th- and 21st-century artwork. The paintings in their exhibits include works by Claude Monet, Vincent van Gogh, Frida Kahlo, Pablo Picasso, Andy Warhol, Roy Lichtenstein, and other famous artists. There is also an outdoor exhibit of sculptures across the museum, as well as the Delaware Park behind the museum where you can enjoy a walk around the lake. The first Friday of the month is free admission.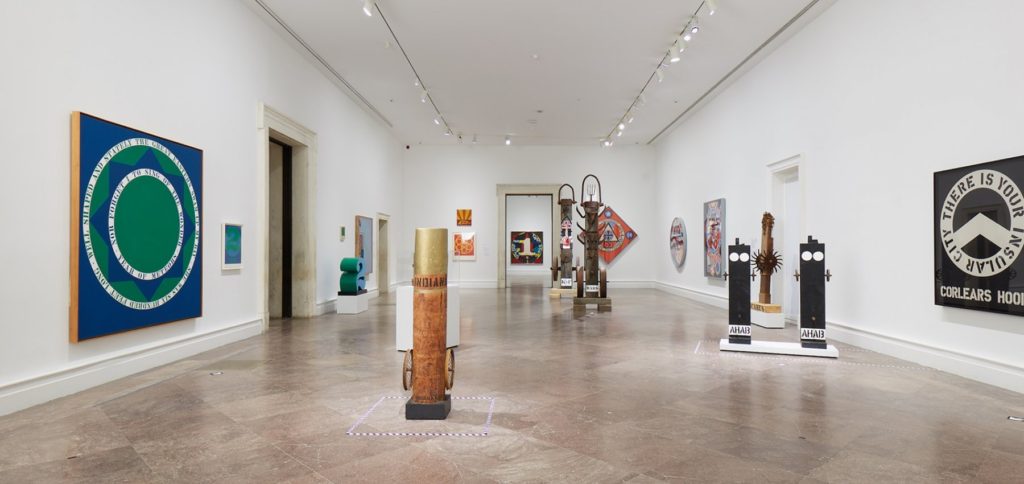 Photo Credit: Albright-Knox Art Gallery
The historic cemetery is a peaceful place to visit that offers countless stories of those that have been laid to rest here. There are celebrities, U.S. presidents, army generals, and more that are buried here. The grounds also have beautiful landscapes, including lakes, creeks with a waterfall, hills, and more. There are plenty of tours available onsite, via trolley or by foot, which offer the historical details of the 80-acre cemetery.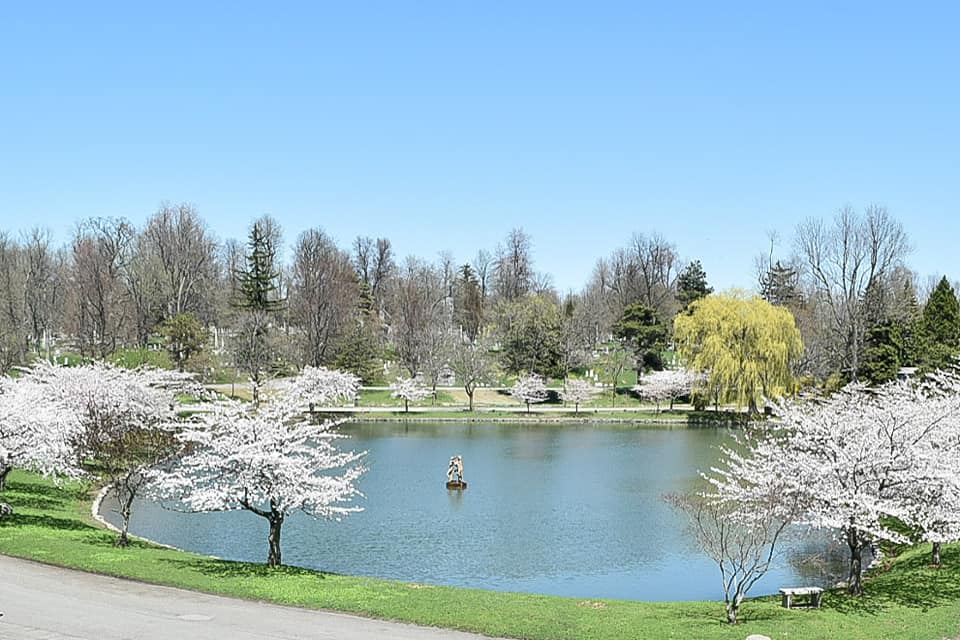 Photo Credit: Forest Lawn
The transportation museum is like a blast to the past with exhibits of antique cars, bicycles and motorcycles. While you can see Frank Lloyd Wright's architecture around town, you can also see his proposed design for the filling station right in the museum. The antique cars go as far back as 1902. There are plenty of whimsical bicycles and chrome hood ornaments to see, as well.
Photo Credit: Pierce-Arrow Museum
Anchor Bar is famously where the Buffalo Wings were born, back in 1964. Not only can you grab this Buffalo-born dish, but one of the other famed Buffalo food items you can grab here is a beef on weck. It's a roast beef sandwich on a kimmelweck roll. The weck, or kimmelweck roll, is what makes this unique: it's a hard roll that is covered with salt and caraway seeds. If your appetite isn't enticing you enough, the ambiance itself will draw you in on the first impression. The decor inside is whimsically adorned with random knick-knacks, license plates from around the world, vintage bicycles, and motorcycles. Enjoying both dishes are a must for things to do in Buffalo.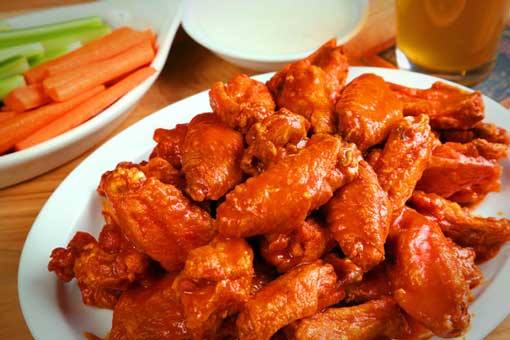 Photo Credit: Anchor Bar
Dinner at Bacchus Wine Bar & Restaurant
To finish off the day, a perfect dinner spot for a wine lover is the Bacchus Wine Bar & Restaurant. The restaurant has been recognized in 2017 by Wine Spectator magazine for its extensive and carefully curated wine list. No matter if you're ordering the winning Tuna Tartare, the Roasted Duck Breast, the Pecan Crusted Salmon dishes or otherwise, you will be impressed with their well-thought out flavors and creative presentation. The ambiance is contemporary, with yellows and reds mixed with reflective tiled columns and exposed brick (which is fitting for their dishes). They also have an outdoor patio so you can enjoy a delicious dinner beneath the night sky.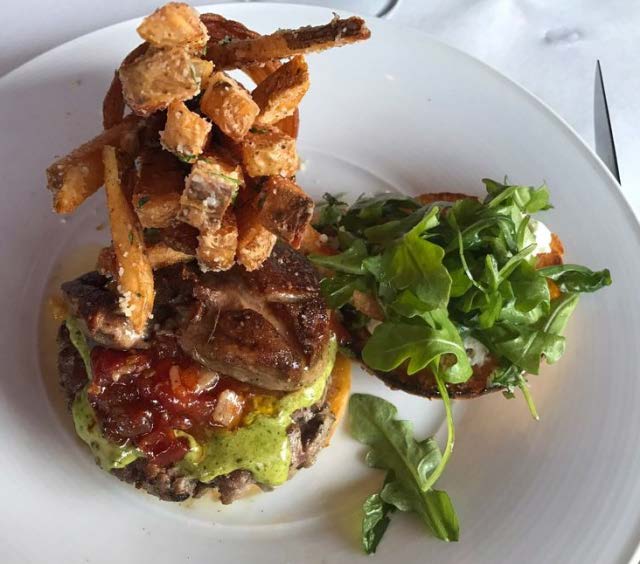 Photo Credit: Bacchus Wine Bar
Before you head home, don't forget to grab a box of sponge candy; another iconic treat from Buffalo. Sponge candy is a toasty and crispy toffee candy that is covered in chocolate. The store has been making chocolates for three generations, so they know a thing or two about the Buffalo celebrity treat. However, even if you don't walk away with some sponge candy, you can still enjoy other sweets as they are an ice cream parlor, as well.
Photo Credit: Alethea's Chocolates
Youngstown
Within the Fort Niagara State Park is Fort Niagara itself. This fort is another great fort to visit, next to Fort George. Before Buffalo boomed in commerce from the Erie Canal, all of the commercial activities went through Fort Niagara first. The structure has over 300 years of history and maintained a role in the military up until the 1960s. There are musket demonstrations every hour and morning artillery demonstrations throughout the summertime. You can also tour the quarters where American, British, French, and Native American soldiers were living day-to-day. The fort also welcomes you with its character actors, fully donned in 18th-century military attire. The actors provide demonstrations on how they did laundry, baked, and cooked before modern-day appliances were invented.
Photo Credit: Fort Niagara
The holy shrine is quite an architectural beauty. The Dome Basilica is made of plexiglass and enraptured in a silhouette of the Northern Hemisphere. As you approach the shrine, you are welcomed by over one hundred marble statues of Saints from around the world. The statues also surround the Rosary pool, which offers a mystical glow when lit during the night time. From the outside of the shrine, you can climb stairs to the top to have a panoramic view of the property.
Photo Credit: Our Lady of Fatima Shrine
The farm is well-known for their peach and apple orchards. You can pick the fresh fruit of your choosing from the farm or tour the farmland by foot or by hayride. If you have an appetite, their cafe offers sandwiches and pizzas (some say the pizza is amazing by Western New York standards). The favorite treat here is their fresh fruit slushies, with the cherry slushie being the most popular. Before you leave, grab a fresh-baked delicious pie for the road.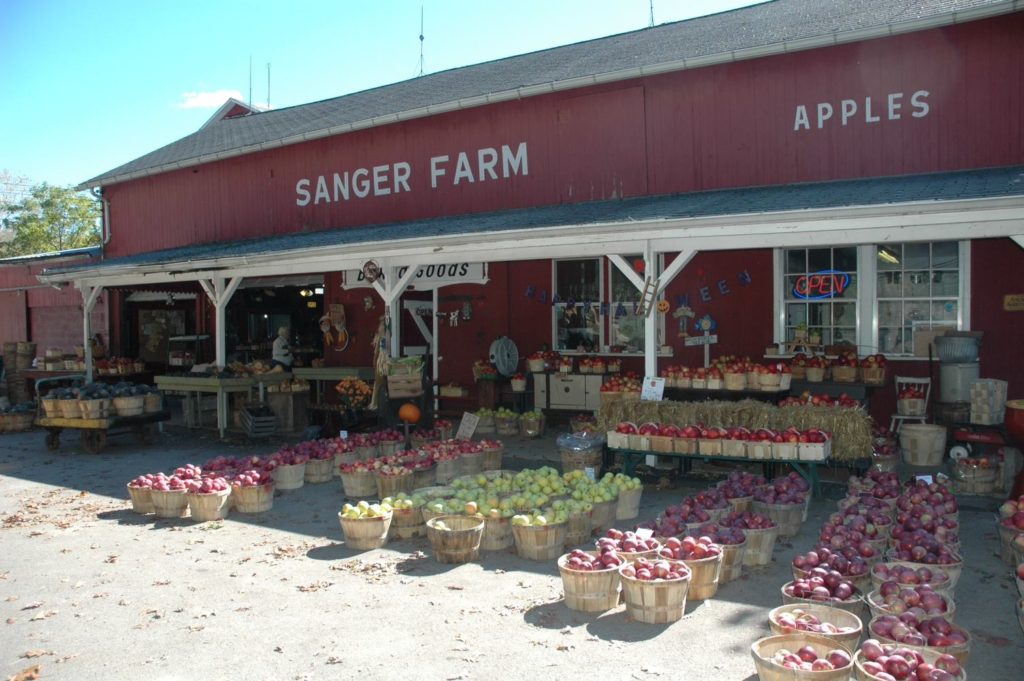 Photo Credit: Sanger Farm