With so many wine activities in NYC to do, a wine lover's life is never boring. Whether you're looking to explore through the grapevines or a veteran drinker of vintage wines, we've curated a list of fun things to do in NYC (and beyond) that involve wine. Our list includes NYC wine tastings, winery tours and wine pairings (by food or by activity).
Tasting Events
While we dabbled on tasting and cooking events and mentioned Astor Center as one of the places that host NYC wine tastings, we're going to expand on that list here.
Forego the air of pretension and let's really relax over wine. The classes provided by NYC Wine Company include learning the basics, then going in-depth about different regions and specialty categories, such as biodynamic and organic wines. The wine selections (and charcuterie or cheeses) offered in the class high-quality and carefully curated by the founder of the company, Andrew Harwood. Harwood brings valuable knowledge and experience to his guests during the wine tasting. His resume includes years of experience serving as an assistant winemaker in Sonoma wine country. He was also an assistant wine director for former French restaurant, Picholine. His light-hearted classes do not fall short on information, but still incorporating a healthy dose of humor.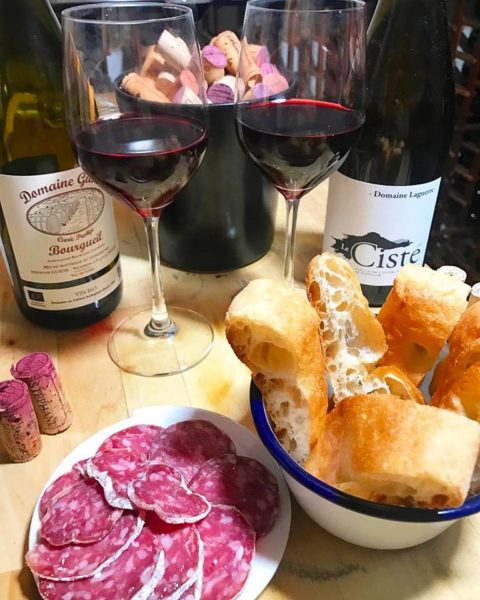 Photo Credit: NYC Wine Company
As the name goes, their specialty is Italian wines, so even if you were just perusing for a bottle, they will have a satisfying selection. Not only does the high-end wine shop offer rarer finds of Italian wines, but the also host NYC wine tasting events on Saturdays. If you're looking for the option to choose from a walk-around tasting or a sit-down tasting, Italian Wine Merchants so happens to given both. Also, for a special experience, if you happen to experience an intimate tasting, it may take place in their cellar. The cellar surrounds you with brick arch shelves of rare wines, reminiscent of dining in a rustic Italian restaurant for a special occasion.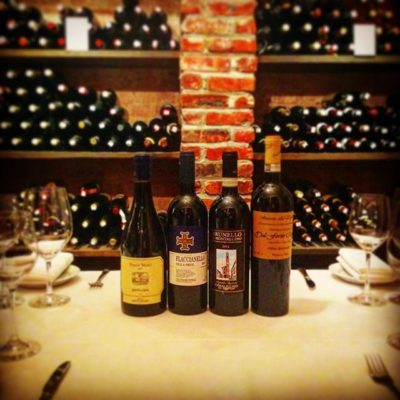 Photo Credit: @iwmtoday
Does the documentary SOMM inspire you to learn about wines? Do you want to elevate everyday meals with a great pairing, be it a Shake Shack burger or a Peter Luger steak? WineO presents lessons that are not only informative, but practical for your everyday dining experiences. And if learning to pair wines wasn't rewarding enough, you can walk out of the class being able to understand the profile of a wine in the same way as a sommelier. The founder, Mark Fang, hosts the events and also brings plenty of laughter to his classes. The classes also engage its guests in a little competition with games, giving the tasting experience a unique and fun touch.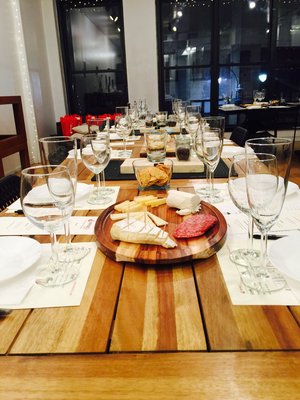 Photo Credit: WineO
Winery Tours Within Reach
Located close to the Gowanus Bay waterfront, this winery's mission is to introduce amazing wines created from the diverse grapes available in New York state. Their small-batch wines are made from grapes grown in the Finger Lakes (which is renowned for their wines) and the North Fork of Long Island. For something short and sweet, they offer a free tour of their winery on Saturdays and Sundays at 1PM. If you're looking for something more in-depth, their barrel tasting creates a memorable tour experience. The barrel tasting tour also gives you the option to taste several wines right from the barrel.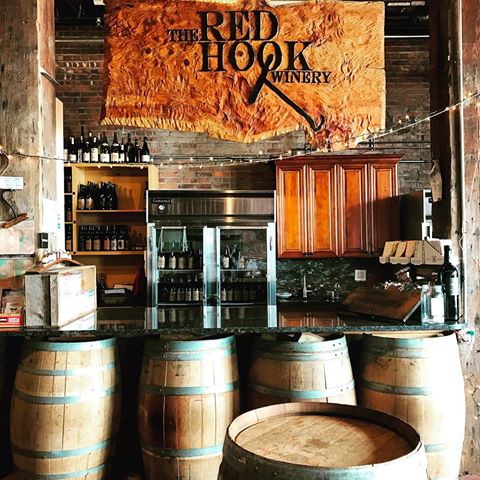 Photo Credit: @redhookwinery
Brooklyn Winery is nestled within the trendy neighborhood of Williamsburg, making an urban winery accessible to residents of NYC. The winery has become a popular wedding site to enrapture its guest within a rustic and romantic ambiance.  The distinctly unique backdrop of multi-colored reclaimed wood, wine tanks and aging barrels makes for a unforgettable special event. Of course, it also makes for a great space to tour. The winery hosts tours during weekday evenings and weekend afternoons. The tour also includes a taste of over six wines that were fermented onsite. Visitors also get a 10% discount to apply towards a wine purchase afterwards. Also, if you don't mind traveling a hop and skip away, they also host a wine and cheese tasting event at their wine bar, BKW.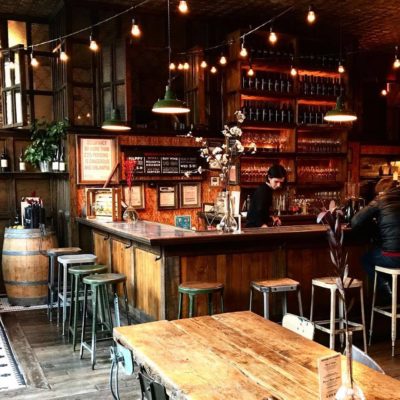 Photo Credit: Brooklyn Winery
Wine by Sea or Land
When the occasion calls for some variety, City Wine Tours is the perfect solution. Their tours consist of wine tastings at three different restaurants within a Manhattan neighborhood. Each restaurant also offers charcuterie or small bites to go along with your wine tastings. Your host will be a knowledgeable and friendly wine expert or sommelier and will give all the in's and out's about tasting wine, choosing a wine and industry secrets and tips.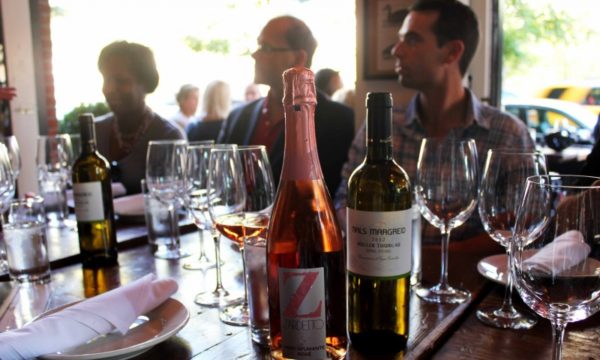 Photo Credit: City Wine Tours
If you prefer a magnificent view of the rivers of NYC over wine, why not do it in style? Sail NYC hosts some well-recognized wine cruises, with many options to suit your preference. Whether you're looking to learn about wines, explore different flavors or simply enjoy glasses of wine over great accompaniments, there's a class fit for your liking. The host of these tours is also a certified cheese professional and classically trained French chef. This means the pairings and dining experience will be above and beyond with every bite and sip.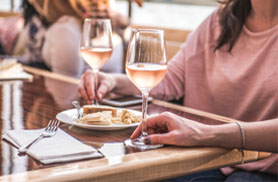 Photo Credit: Sail NYC
While the quote "don't drink and drive" rings true, a great alternative is to let someone else do all the driving while you enjoy all the drinking. Sourced Adventures is one of the companies that provides an escape for many New Yorkers, especially when a car can be hard to come by. While the renowned wine region of Finger Lakes may be a bit further from reach, the North Fork region can be just as memorable for wine regions. The bus tour departs from the Lower East Side, then heads to three different award-winning wineries throughout Long Island. Over 10 tastings and lunch are included.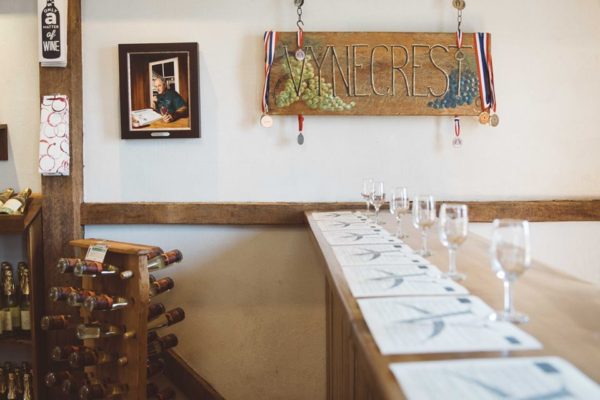 Photo Credit: Sourced Adventures
Do More than Wine About It
Why not enjoy your weekend afternoons sipping and zen-ning? Yoga is all about relaxation,  and coincidentally, so is drinking wine. Yoga Wine Party decided that it was about time to combine the two. As a result, they host a monthly Saturday class that brings you both. The two-part class begins with an hour of yoga, and then follows up with a tasting of six wines. Let go of all of the fluff and frills and truly enjoy a glass of wine in your most relaxing state of mind (and clothes).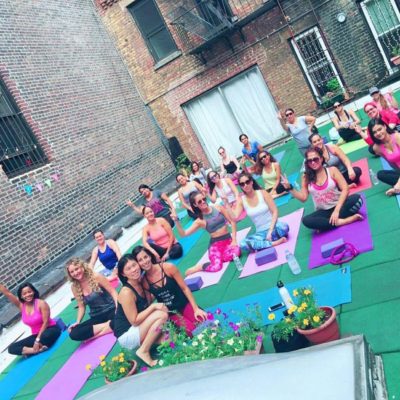 Photo Credit: Yoga Wine Party
Last, but not least, on the list is the ever-popular activity, paint and sip classes. While a good painting can do numbers to spruce up your home, why not create one of your own? The best combination to release your inner creative genius is to loosen it up with some wine. Many places that host a paint and wine class often surprise you with what type of painting you'll be doing. At Muse, they let you choose which painting you want to do. With a class hosted every night, there are plenty of choices, both to choose what you want to paint and what you want to sip.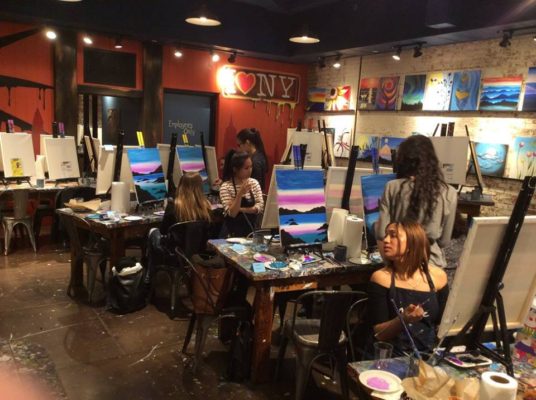 Photo Credit: Muse Paintbar