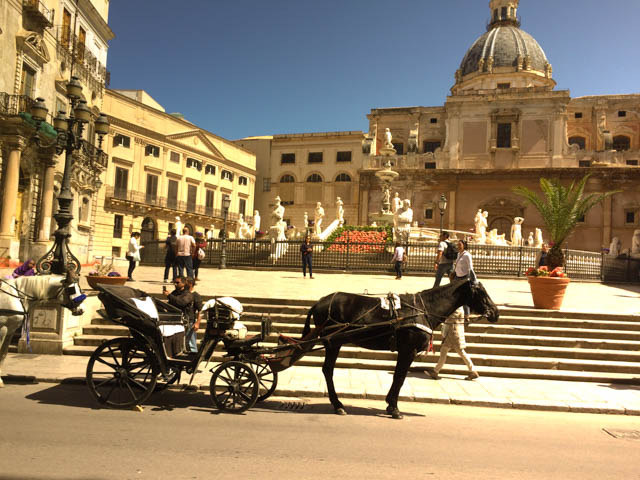 Italian food brings to mind a caring grandmother emerging from the kitchen with a platter full of delectable dishes, such as lasagna, caprese salad, veal cutlets, chicken caciatore, and a plethora of other delicious recipes. Those who don't have an Italian grandmother laboring over a steaming stove and anxious to pass along culinary secrets, need to make other arrangements. People will go to great lengths to taste the real thing. After all, many chefs contend it is the world's greatest cuisine.
The experience of touring Italy and sampling some of the world's finest fare can be exquisite. Aside from the cost of transport, lodging, etc. the food can be expensive. A fine meal in Rome can potentially cost more than a night in a fancy hotel.
When on vacation it is natural to splurge on luscious meals.  Some of us, however, accustomed to an economical travel budget, or who are willing to save on certain expenses in order to afford the occasional splurge, need to be crafty.  Here are six ways to save while eating and drinking in Italy, without feeling cheated of a pleasing experience.
The 2 for 1 Antipasto rule: Antipasto dishes are generally huge, usually offering a wide selection of local cheeses, cured meats, olives, and other delights. They are almost always served with freshly baked artisan bread. The single antipasto, often recommended for one person, can easily satisfy two or three people, especially if one is reveling in the tradition of having multi-course meals consisting of a salad, primi, secondi, and so on until you burst. If there is an antipasto recommended for two or more, four people could be satisfied. Then there is the antipasto bar, which is a superb tradition that seems to be fashionable from Rome to Cefalu. The rules are usually straightforward: You can select a plate from several different sizes; fill it to the brim with savory treats; repeat if it is allowable. If you're resourceful, the smallest plate can satisfy your needs, if accompanied by a bottle of wine and some bread.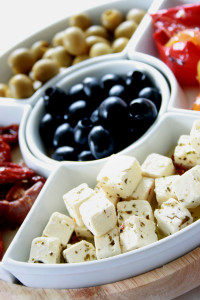 Apertivo: The fine tradition of apertivo stems from the simple idea that there should be something to nosh on while downing drinks. Nearly every establishment that offers alcohol will offer something ranging from a bowl of crackers and/or nuts to elaborate buffets of hot food such as: sautéed veggies, mashed potatoes, pizza, and shaved meats. In many cases you may only have to purchase a drink or two to enjoy the most elaborate of the apertivo smorgasbords. Some places may charge a coperto (a minimal cover, say, a couple of Euros) but it is a small price to pay for a large deal. Generally, you are not limited to the number of trips you make so a full meal can be enjoyed with the purchase of just a few cocktails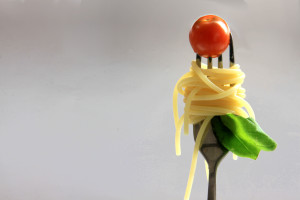 3. Shop at the market: Arrange for lodging that includes a kitchen so you can enjoy the fruits of shopping in one of Italy's food markets. Prepare to be dazzled while walking through the market and enjoy being with the people who do their shopping daily. It is an excellent way to practice speaking Italian. Discuss the day's fresh catch with the fishmongers. Consider cuts with the butcher. Get advice on preparation from a produce vendor. The fun is unlimited and the deals are plentiful. A careful shopper can make a fantastic meal for two under $15 (including wine!). If savvy, you don't even have to cook because you can find stalls that make delicious hot food from fried Calamari to grilled swordfish steaks.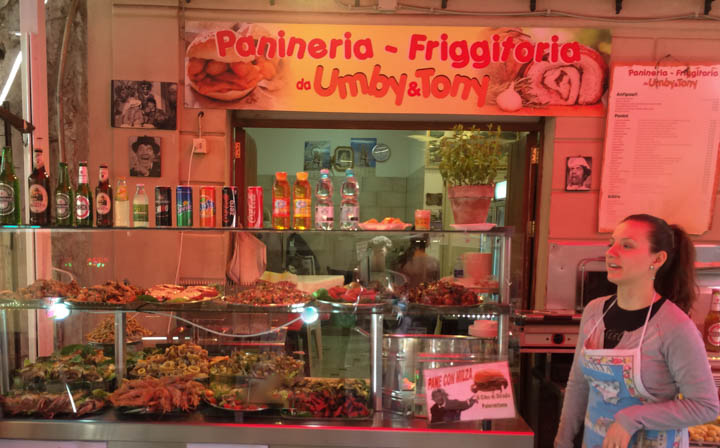 4. Menu Di Giorno: Many of the best restaurants have a menu that varies significantly depending on what is fresh and available. And the chef's temperament, which will include his personal inclinations. There may be a single selection from each stage of the meal or a full menu. Here is where great deals can be found. Additionally, there are prix fixe menus that offer a full meal at a predetermined rate, these menus seem to thrive in tourist areas.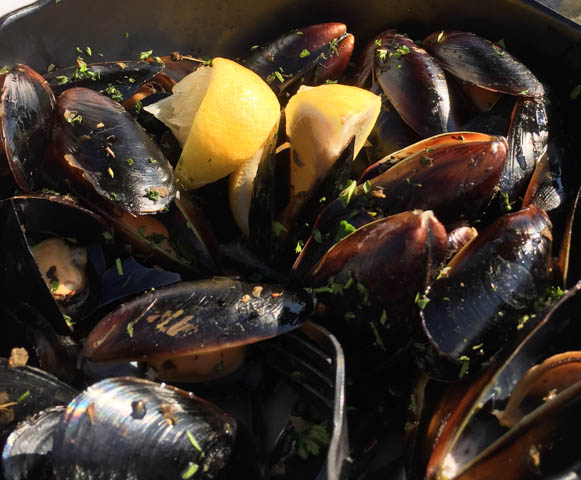 Table Wine: I have eaten at restaurants where there are two wine choices: white or red. Generally, wine is bought by the bottle but house wine is often sold by the carafe. The house wine is usually locally grown and reflects the agricultural traditions and tastes of the residents. The wine is usually tasty and pairs well with a number of dishes. The wine is sold for as low as 4 Euros per liter but expect to spend closer to ten depending on the place.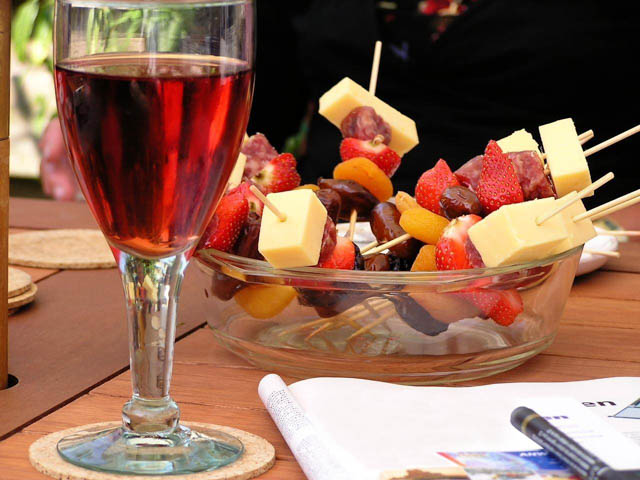 Bed and Breakfast: There are numerous accommodations that offer a meal to residents. These vary from simple breakfasts that consist of coffee and cookies to elaborate ones that include several hot plates, cakes, fully equipped espresso bars, and delicious concoctions that defy the imagination. In a comparable hotel, a good hot breakfast is easily worth $12 per person. A late breakfast with a couple of smuggled apples and cheese sandwiches can tide you over while taking in the sites so you can go a little wilder with dinner.
Buon Appetito!
Loren Mayshark is the award-winning author of Death: An Exploration and Academic Betrayal. For more, you can visit his website lorenmayshark.com and you can keep up with him on Twitter at @LorenMayshark. Sign up for his newsletter and receive regular updates and a free gift.