When I was a youngster, I lived in southern California on a dairy farm. When I was 12, we moved to a beef ranch near Prescott, Arizona.  In both places, a trip to the bakery meant especially good bread, doughnuts, birthday cake, and sweet rolls.  In that period of my life, I also had the good fortune of having the opportunity to visit my mother's family in Shaker Heights, Ohio.
We would occasionally take the 7 ½ hour flight from L.A. to Cleveland – no security lines, but also no jumbo jets.  The travel experience was starkly different from what my grandkids experience today.
When I was 9, my aunty, who lived in Shaker Heights, introduced me to a new delectable dessert, coconut cake.  It was all in the scrumptious frosting and coconut cake shot up to be included in my top 10 dessert favorites.
I knew that each subsequent visit would include a coconut cake bought from a specific bakery in Cleveland.  A further adventure on my discovery of coconut cake occurred in Hawaii.  I was there only for a day, but it was so memorable, I will never forget.  The island was beautiful, the shopping was inviting, and the lunch was delicious.
Of course, I ordered coconut cake for dessert.  This cake pushed the dessert into my top three!  I savored every mouthful.  All my other experiences in Hawaii paled by comparison.  I was only 16 at the time.  I mention my age because, although I had purchased, ordered and tried to bake coconut cake for the ensuing 50 years, I never had such a special coconut cake as that one.
Well, one day my daughter presented me with a special birthday cake, yes indeed, it was a coconut cake.  She had been experimenting and researching for some time, and she concocted this recipe.  I was pleased with her efforts and knew I couldn't help but enjoy it.
So, after the singing and blowing out far too many candles, I took a bite of my slice and aloha!  I am sharing this recipe with you out of the goodness of my heart and with gratitude for my daughter.
Serves 10-14
Coconut Cake Ingredients
Your favorite white cake mix2/3 cup melted butter
4 egg whites whipped until foamy
1-1/4 cup water
1 tsp vanilla extract
1 box instant coconut pudding mix
Coconut Cake Baking Directions
1. Preheat oven to 350 degrees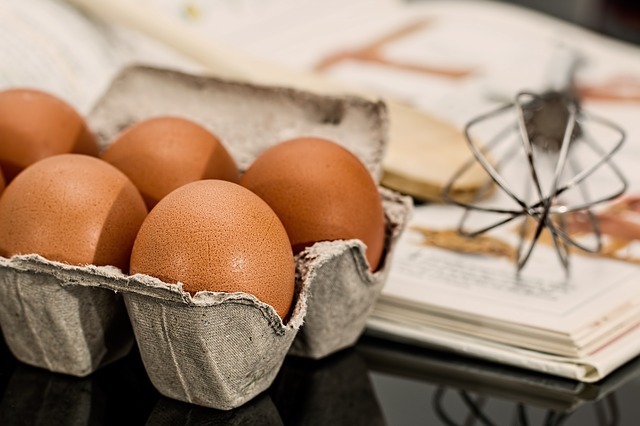 2. Mix cake mix, eggs, and milk for 1 min (or 50 strokes)
3. Fold in egg whites
4. Spray Pam in 9 inch cake rounds (or using any spray or butter to grease pan)
5. Fill a pan with half the batter
6. Add pudding mix to the rest of the batter. Add 2 Tablespoons milk
7. Pour the mixture into second cake pan
8. Bake 20 mins, then check
9. Bake in 7 min intervals until pick comes out clean
Cool for 10 mins
Invert cakes onto cooling racks (ease the cake with a knife and flip cake onto cooling rack)
Put in refrigerator for 30 mins
Icing Ingredients
4 sticks soft butter
2 sticks soft butter flavored crisco
4lb (2 bags) powder sugar
1 TBS of vanilla extract add more to your taste
1/4 warm water
Coconut Cake Icing 
1.  Cream butter and crisco together until smooth and combined
2. Add a little powder sugar and blend
3. Add vanilla
4. Add powder sugar a bit at a time
5. When icing starts to get dry add a splash of water
6. Once all the powder sugar is added
7. Whip for 5 mins
8. Adding extra water if icing is too thick
Add the toasted coconut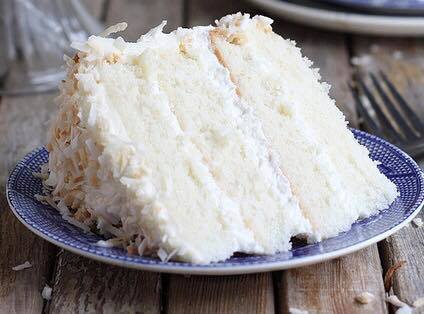 Take a handful of coconut and press it onto the sides of the cake
Then the top
Put in fridge for an hour or until ready to serve