The Spanish discovered the Americas in 1492 and conquered Mexico in 1519.
Introduction of European  Grape Vines
The first settlers, being still very European, brought with them their culture, traditions and, most importantly their diet. Farm animals, including cows and pigs, entered the continent with the shaggy white men. Rice, wheat, and barley also made their way to the new land around that time, but the colonists dining table wasn't complete without wine. So, they brought vines.
The new colony's countryside soon flourished with European crops and vineyards, but there was a problem: the wine was good.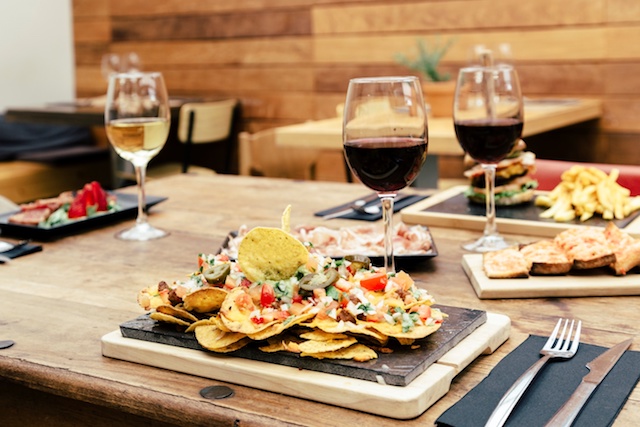 Spanish wine traders saw their business decrease as more and more New Spaniards drank the local wine. After serious complaints, by King's order, vineyards were torn out, burned and forbidden in the new colony. A single exception was granted to church. Monks, like in many traditional wine countries, set the early stones of what would later become the modern Mexican wine industry. (The same monks established California's winemaking tradition.)
History aside, Mexico has a vast array of microclimates and soil types, some of them to the taste of the dainty Vitis Vinifera, the grape yielding creeping vine. European immigrants and Mexican entrepreneurs began growing grapes, especially up north where a true Mediterranean climate mimics the Tuscan hills and the plains of Andalucía.
Wine Country Destinations in Mexico
Valle de Parras, 300 miles from McAllen, Texas, is a real oasis surrounded by the sandy dunes of the Mexican desert. It thrives with pines, olive trees, and vines. Parras also houses the oldest continuously running winery in America: Casa Madero, founded in 1597. The old hacienda produces award-winning wine from Chardonnay, Cabernet Sauvignon, and Shiraz, among others. Even with 440 hectares of planted vineyards, they can't match the demand for their wine in the country.
Recently, other wineries have populated the valley. Don Leo and Rivero Gonzalez are significant competitors in crafting wine with modern technology, oak barrels, and expert hands. Still unknown by most people, the valley of the vines is a treasure to be discovered.
Valle de Guadalupe is just 70 miles south of Tijuana. It is a newfound destination for wine lovers from around the world, and the wine industry has responded to the hype creating one of the most exquisite gastronomic touring experience. Sophisticated chefs run high-end cuisines creating delicate but hearty dishes that exploit the flavorful ingredients grown in the Mediterranean weather of Baja. The food compliments the wines of the region gracefully. Lovely bed & breakfasts and luxurious glamping sites receive wine enthusiasts especially during the harvest in August.
Immense wineries along with boutique projects create a healthy, competitive, yet cooperative environment. Most of them offer guided tours through the vineyards and wine tastings; you can even get a full body massage in some.
Monte Xanic is the first boutique winery in the valley. Their flagship Bordeaux blend: Gran Ricardo has won more than a couple of accolades in international wine competitions. Adobe Guadalupe is a close second in my book with unspeakable blends like a Cabernet–Nebbiolo they call Rafael. More and more wineries are developed every year. Today there more than 70, so there's no shortage of cellars to visit and experience on your trip.
So how is the wine? Better every year. Regardless of the grape varieties used, the wine is always full-bodied, fruit forward and bold. Mistakes are made here and there while enthusiastic winemakers experiment creatively with varieties and techniques; I guess that's how young winemaking regions ought to be.