When speaking to co-owner Michael Bigney of the Crown Street Roasting Company, his passion for roasting coffee is almost instantly palpable. After he explained how he went to New York City to train and become an SCAA certified level 1 barista and then sharing his experience of going to the source of great coffee in Antigua Guatemala it was obvious that I was speaking to a business owner who is serious about mastering his craft. About halfway through my first cup of his Brazilian Cerrado, I was a believer.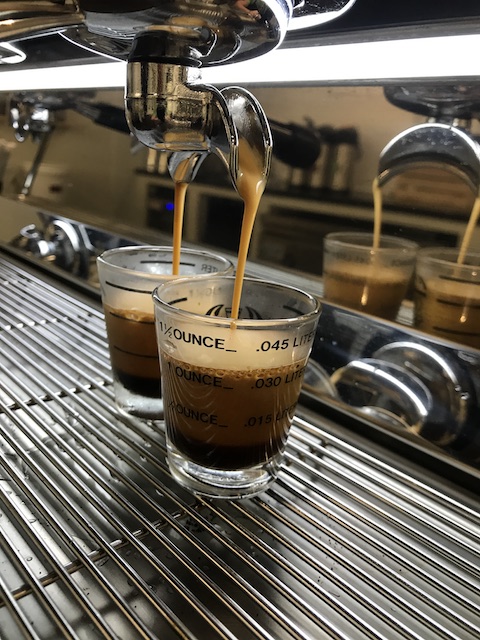 Crown Street Roasting Company is situated in the heart of Jamestown, NY next to the Lucille Ball museum. It is co-owned by Michael and Sarah Bigney who share a passion for carefully crafted coffee. Their state-of-the-art equipment and sleek, refined interior are reminiscent of some of the finest coffee houses I have visited in New York City.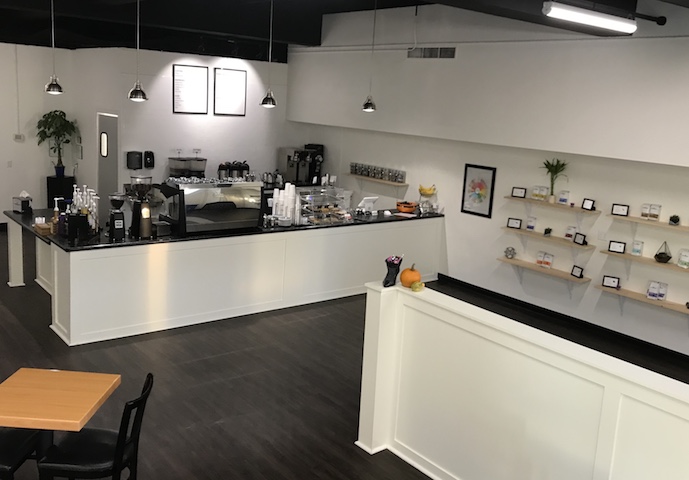 The Bigneys add another dimension that many cafes that offer great coffee do not and that is roasting right there where you are enjoying the product. Not only does this bolster the sophisticated ambiance but it gives you an assurance that what you hold in your hand is fresh and carefully crafted. This combination enhances the experience, leaving you feeling that you are stopping in for more than a jolt of caffeine from a hot dark cup of joe.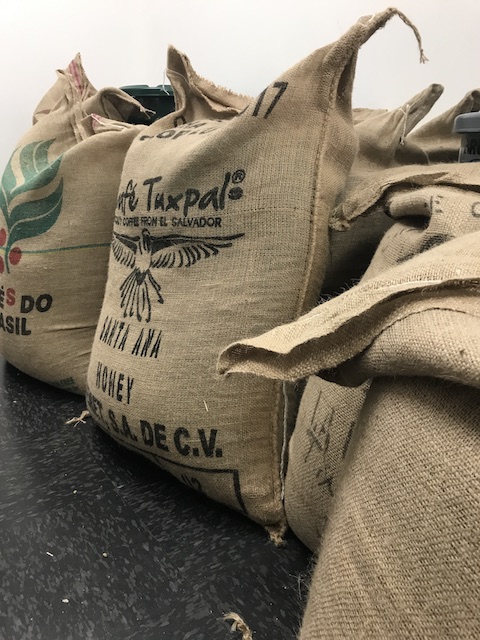 The unique setting was no accident. The Bigneys started the Crown Street Roasting Company because they were eagerly sharing their passion for roasting beans with friends who could not get enough of their product. That encouragement, along with their growing passion emboldened them to make the leap. But early on, they knew that they had to process the beans where everyone would be enjoying their product.
The Crown Street Roasting Company Sets Themselves apart by Roasting on Site
Michael said he knew that "by roasting right on site, we stand out from almost everyone in the area.  We roast single origin beans from 10 different countries and it's always fresh." This has garnered praise from visitors from urban areas such as NYC and Chicago who have stopped in try his fare and say that it reminds them of their favorite cafes in their home cities. Some have become instant fans and continue to enjoy his coffee by ordering it on their website.
After seeing Michael in action along with his friendly staff it is clearly true that when he says "we love what we're doing," it is no exaggeration. You can taste it in every cup.
They have already begun doing events like their Coffee and Canvas which allows beginners to explore their interest in art while enjoying a cup of coffee. You will have the opportunity to join the fun at Coffee and Canvas each of the first three Thursdays in November. Visit their Facebook page for more details.
At the Crown Street Roasting Company, it is clear that they care about their customers and the local community. They also reward their customers with a loyalty program where you can cash in your points for a cup of single origin coffee, a specialty espresso beverage, or toward one of their eight outstanding specialty teas.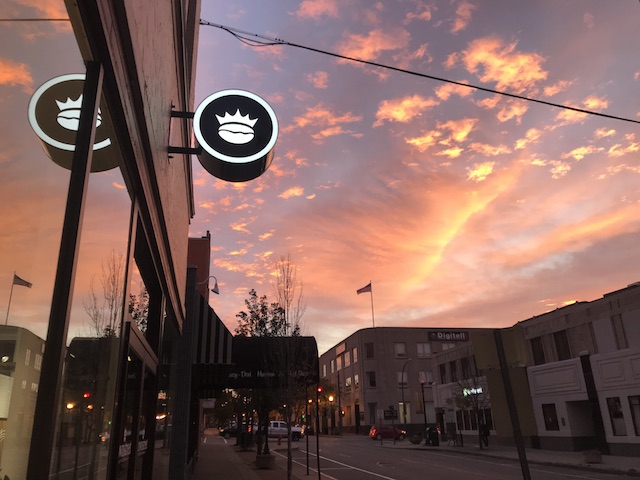 There is a passion to taste in every cup. Michael says that the best part of the job is that "we love learning more about every aspect of the industry and being able to share that with our customers."
This post was sponsored by The Crown Street Roasting Company
Loren Mayshark is the award-winning author of Death: An Exploration and Academic Betrayal. For more, you can visit his website lorenmayshark.com and you can keep up with him on Twitter at @LorenMayshark. Sign up for his newsletter and receive regular updates and a free gift.