Bemus Point, New York is Changing Part 2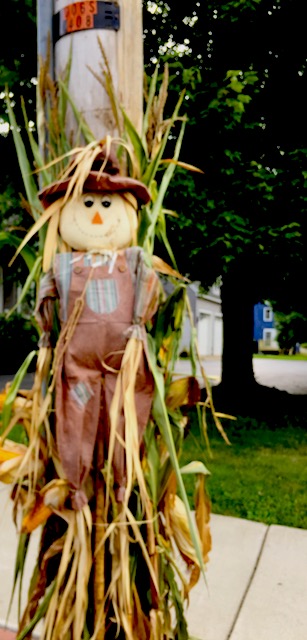 Last time we talked about the many things that are no longer a part of the traditional summer experience in Bemus. The village was bustling as ever and this weekend, the ever growing and ever popular Fall Festival will fill the streets. As always, there are wonderful activities, including the famous Leaf Discount. Visitors look forward to it every Fall. Here is how it works. When you are ready to check out, at any of the participating stores, you can pull a leaf from a hat or basket and get a discount on your entire order from 5-50%. It is pretty exciting.
The Fish
This year one of the most visible changes has been that the Italian Fisherman, which was the headquarters of the Pops and floating stage entertainment, changed hands. Dan Dalpra has moved on and Tom Meyers is the new owner.  Tom has painted the traditionally white washed restaurant a vivid marine blue and has renamed it simply, "The Fish".  He has also designed a tasty brunch and some fun activities including a "painting night."  Participants set up their painting projects on the green near the lake, pour a little libation, and get to it. Very inspiring scenes are on the lake. With the Hare and Hound gone, there is parking for many vehicles right across the street. The Fish plans to be a year-round operation and prices are user friendly.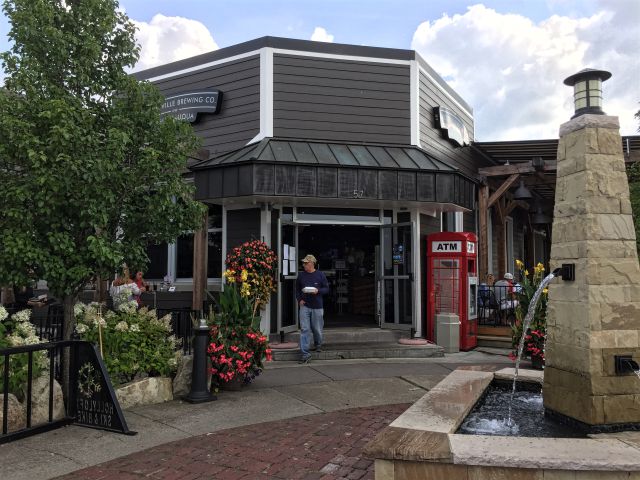 Ellicottville Brewing Company on Chautauqua Lake
ECB is in its second year and the beer list and menu are attractive as ever. The company did a marvelous job of maximizing their location on the corner, and the plants have provided both beauty and privacy for dinning in or out and with or without your own little fire on a chilly night. The outdoor fountain and lake views make the experience delightful.

Bemus Point Golf Course
The Golf Course has undergone a major facelift and menu revision with fun and yummy dishes for any taste. The décor is really comfortable and particularly attractive in a kind of rustic and refined way.  Eat on the porch and enjoy the greens or in the dining room with great views of the course.  It is very inviting and wonderful to know it will continue as a year-round gathering place.

Lizzies and Elemental Magik
New in retail are two new shops. They are both located in the former Imagine! Building near the Bemus Point Inn.  One shop is "Lizzies" owned by Staci Strickler. It features fresh ladies' apparel and accessories. Staci stocks a range of sizes. She has a wonderful website and does many live presentations on Facebook, so you can keep up with what is new. She owns a store in Pittsburg and is about to open two new shops in Morgantown and Saegertown. Next to Lizzies' is Elemental Magik owned by Tamara and Tabitha Latshaw. The shop features healing crystals, exotic stones, candles, books, and more.  In addition, these ladies host fascinating events including readings by mediums, tarot readings, and much more. They are very knowledgeable about the beautiful stones and crystals.  The Bemus store is a second location. The original shop is in Sewickley, a suburb of Pittsburg.

Re-Imagine
If you are wondering where the Re- Imagine girls are, you will find them at the Musky mall across from the firehall.  You won't believe what they have done to that building to really make it a great shopping experience, plus there is so much more room there, and they really filled it.