I was on my way to sweat out the vicious flu, as I suffered on the train ride in from Buffalo, NY. I was looking painfully forward to my first visit to the Russian and Turkish Baths in the East Village. I had long been curious about the labyrinth below ground that hosted various hot rooms to sweat out the poisons in the most diverse leeching experiences in New York City.
Since 1892, people, in all manners of tongues and all sizes (but mostly people that were much fitter than the average American) basked in the heat and chill in the pools with the options of wild treatments from face creams and massages to intermittent beatings with various instruments. When I finished the bath, I went in search of Chinese wine.
I got out at Grand Street in Chinatown among the flopping fish, squirming frogs, and cacophony of trinkets that hawkers were yelling on how I could get a "good price" and after scoring some cheap goji berries and budget ginseng shots, I happened upon a neighborhood liquor store.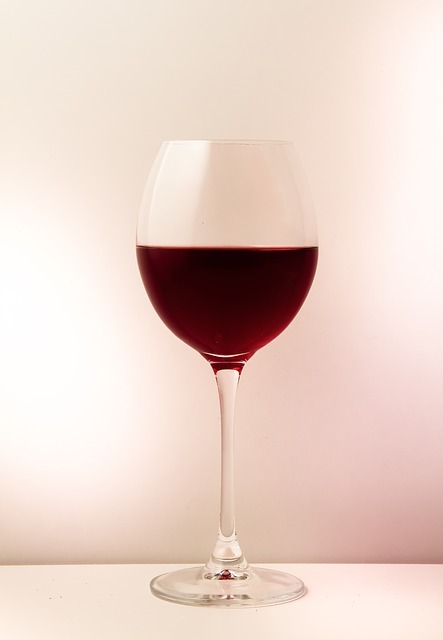 The owner was a younger man from the Shandong province; he seemed surprised when I asked for Chinese wine. He said, "Red Wine?" with  a look of befuddlement. I said, "Exactly!" He said, "I only have two kinds", as he walked me to a cubby in the back of the store.
The one on the lower end cost four bucks and had a screw cap on it. The label consisting of a colorful background highlighted by large Chinese characters. The other had a sturdy, rigid cardboard case with a plastic plate (fashioned to look like metal) on the front reading Chateau Changyu-Castel Cabernet Sauvignon 2001, Shandong Province, with a small row of Chinese characters.
The box had a maroon interior with cut up paper, fashioned like straw.  The ABV was 12%. The box came with a small booklet which had this tagline in English on the bottom of each page in the booklet: "Glory goes down for years, Cooperation creates everlasting classics."
WINE APPRECIATION IN SHANDONG
Wine appreciation in Shandong dates back to the sixth century BCE, when it is alleged that Confucius occasionally enjoyed sampling the local wine. The Confucian heritage was no accident because Shandong is a great place for wine production as Chang Bishi discovered in the nineteenth century.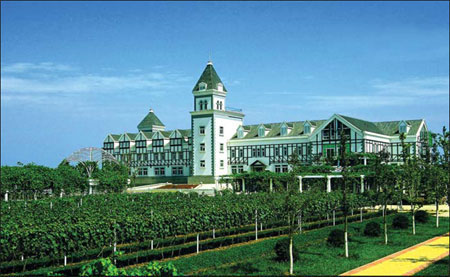 COLLABORATION BETWEEN CHANGYU AND CASTEL
Changyu was founded by Chang Bishi in 1892, who some consider the Rockefeller of China. It was the first winery of the modern era in China. They imported vines and vinters from Europe and became an award-winning winery in 1915.
Castel is a beverage company which started in Bordeaux, France in 1949. They entered into an agreement with Changyu to produce wines in 2001. This wine represents one of the first products from the joint venture between Changyu and Castel. This little bit of history made the drinking experience that much more interesting.
CHANGYU CABERNET SAUVIGNON TASTING NOTES
You can smell and taste the oak which seems to be a byproduct of their collaborators at Castel, probably French Oak. The wine's ruby color was enticing, and when I first tasted the wine, it was a little tart. However, the wine softened a great deal as it opened up. I noted by moving the wine around in the glass that it had fairly strong legs.
After the wine opened up a bit, I noticed a peppery taste and thinner than usual body for Cabernet Sauvignon which was reminiscent of Cab Franc. There were also notes of cinnamon, plum, and tobacco.
On the finish, there was a slightly peaty aftertaste and an almost scotch-like medicinal quality.
When we reached the end of the bottle, there was quite a bit of sediment, but what do you expect from a bottle of wine that is over 15 years old?
Overall, it was a pleasant experience reminiscent of some decent aged French Cabernet Sauvignons I have tried. It might have been a little pricey for the quality, if one considers  other wines that can be had at the price point. But I found it worth every penny to have the unique experience to try this mature wine that was a seminal product of the venture between Castel and Changyu.
Loren Mayshark is the award-winning author of Death: An Exploration and Academic Betrayal. For more, you can visit his website lorenmayshark.com and you can keep up with him on Twitter at @LorenMayshark. Sign up for his newsletter and receive regular updates and a free gift.