Whip out that passport because it's time for a day trip across the Canadian border! Toronto is a bustling city (the largest one in Canada) that has so much to do and even more places to eat. Here are places to visit that will give you a feel and taste of what Canada has to offer in a one-day getaway to Toronto.
Places to See
The unique architecture of the AGO already foreshadows an interesting museum visit. With over 90,000 art pieces, it is no doubt one of the largest North American museums. The museum has collected works that span from the first-century to modern times, since it opened its doors in the 1900s. Their collection includes work by renowned artists, such as Renoir, Matisse, Degas, Rembrandt, Picasso, and more. The museum also has an extensive Medieval art exhibit. Their collections also includes Inuit, Oceanic, African and, of course, Canadian art. If you happen to be in town on a Wednesday, admission is free.
Photo Credit: Art Gallery of Ontario
Another stop in Toronto is the ROM, which welcomes visitors to its intriguing exhibits with its extraordinary architecture. The museum's building addition is an abstract structure of jagged projections of steel and glass, called the "Crystal." The ROM is the largest museum in Canada, as well as being the most visited. The natural history museum opened its doors in 1914, serving as the home to exhibits displaying dinosaurs, cultural artifacts from all around the world and eras, fossils, minerals and  fine arts and design pieces. The museum is large enough to leave the heart desiring for another day to explore some more.
Photo Credit: Royal Ontario Museum
The aquarium is one of Toronto's newest additions to its attraction, opening its doors in 2013. Believe it or not, the owners of this aquarium are the same owners of exactly who you think it is, Ripley's Believe It or Not. There are over 400 species of sea life to see. There are amazing exhibits like the Rainbow Reef, which is home to over 1,000 fish. The Dangerous Lagoon is a glass tunnel with a moving belt, and one can marvel at the sharks, turtles, moray eels, and more all above you. The aquarium is a perfect place to visit if you're coming with some little ones.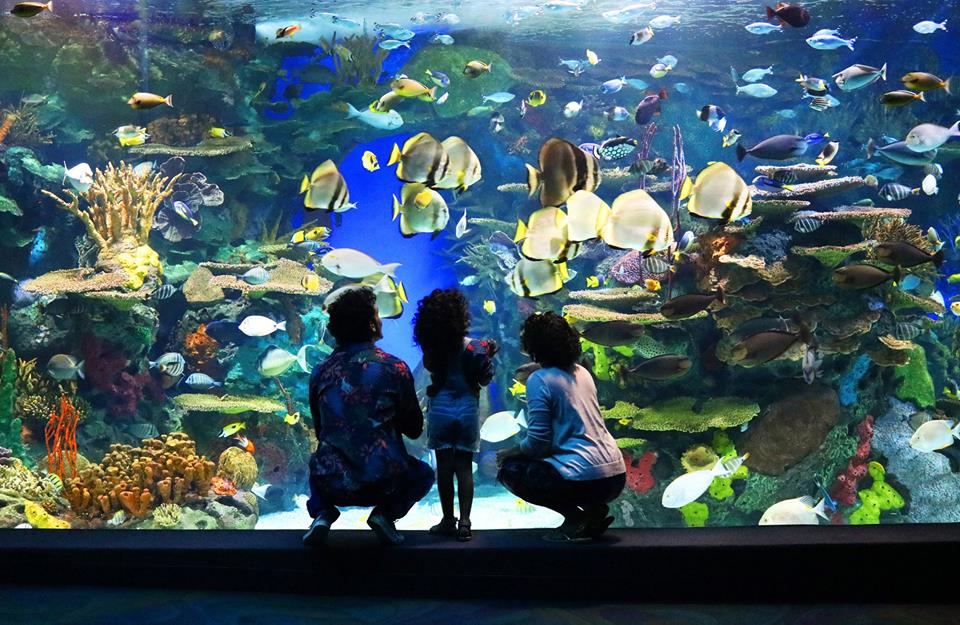 Photo Credit: Ripley's Aquarium of Canada
If an urban oasis is your calling, the Toronto Island Park is the ideal place for a tranquil getaway within a getaway. With just a ferry ride away, the island has plenty to do. If you have young ones with you, the Centerville Amusement Park offers 30 rides. For something away from the kids, there's Hanlan's Point Park beach. The beach gives you the freedom to be away from the noise, as well as an option to be free of clothes in some areas. The Centre Island Park is a cedar grove maze which makes for a perfect place to get lost. There's even a petting zoo and more for several hours of fun.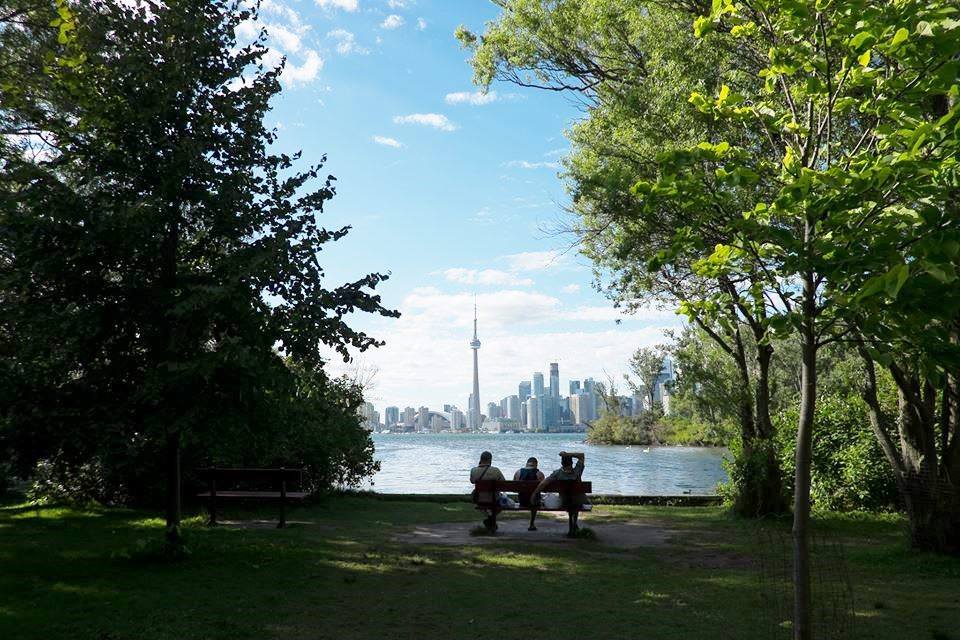 Photo Credit: Toronto Island Park
For 32 years, the CN Tower (Canada National Tower) was the tallest freestanding structure in the world. The title was turned over to the new current tallest structure, the Burj Khalifa in Dubai. However, that doesn't make visiting the tower any less interesting. The 360-view from the 140th floor is breathtaking. For adrenaline-junkies, there is the Edge Walk. The experience straps you to the structure and let's you walk around the structure hands-free from 116 stories up. If you want a memorable dining experience, you can even eat in the restaurant at the top of the deck that rotates for a panoramic view of Toronto.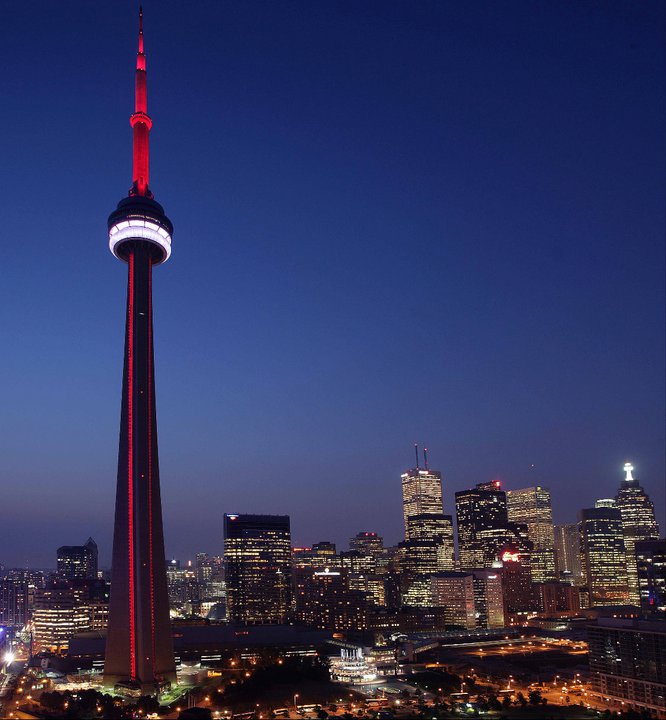 Photo Credit: CN Tower
Places to Eat
St. Lawrence Market is a historical site that has over 100 restaurants, food vendors, stores, and other interesting shops to visit. It was built in 1845 and still brings many visitors from around the world. Not only do they have a farmer's market on site, but they also offer pieces of food that are heavenly with an ample supply of artisanal goods and fresh produce. One of the must-stop vendors is Carousel Bakery. The bakery is renowned for the famous Canadian sandwich: the Peameal Sandwich. Peameal is Canadian bacon, which is served thick-cut on a kaiser bun at the bakery. The salty and savory goodness is so popular at this spot that they sell over 2,000 sandwiches on any given weekend.
Photo Credit: St. Lawrence Market
Moo Frites is a great pit stop that offers thick cut Belgian-style fries that are twice-fried for an added crispiness. There are over 18 mayo-based sauces here, including sweet Maple Syrup to spicy Wasabi. To literally top it off, they also offer toppings like seaweed, kimchi, scallions and chopped onions. Grab a cone full of classic Belgian-style fries and enjoy a walk through the town to something tasty.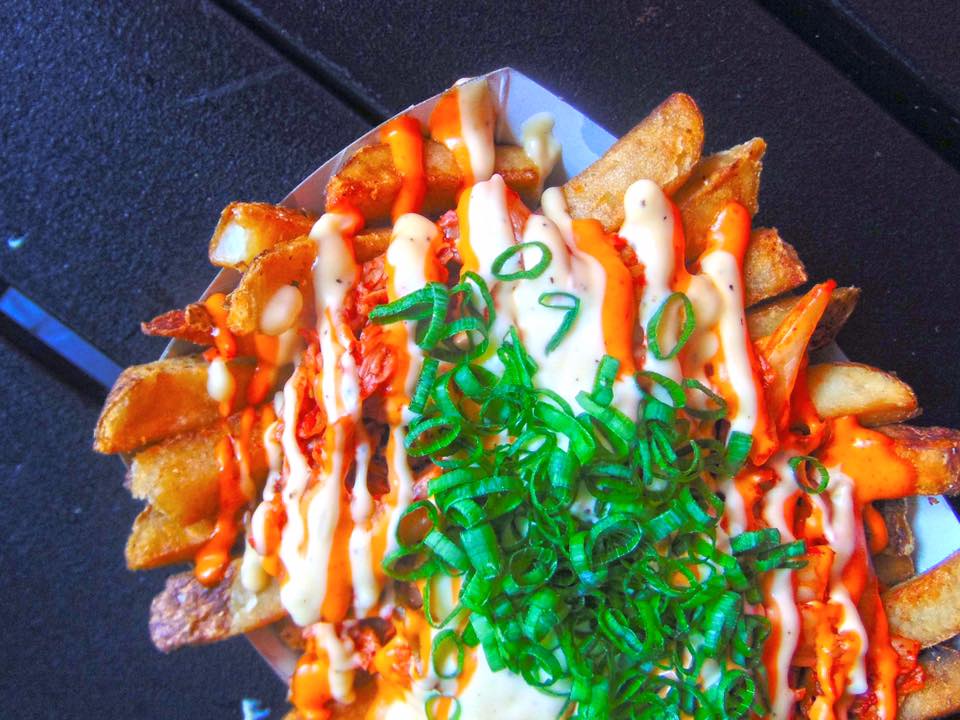 Photo Credit: Moo Frites
For a city that is landlocked, it's a surprise that they have a restaurant that is well-known for oysters. Flown in fresh daily, they offer a wide selection of delicious oysters that come from the East Coast region. While the ambiance is casual and quaint, the higher prices at this restaurant do indeed match the memorably satisfying quality of their seafood. The staff is knowledgeable and friendly, recognizing the region of the oyster by the shell alone. Their New England Clam Chowder is a must, which offers a hearty spoonful of clams in every bite.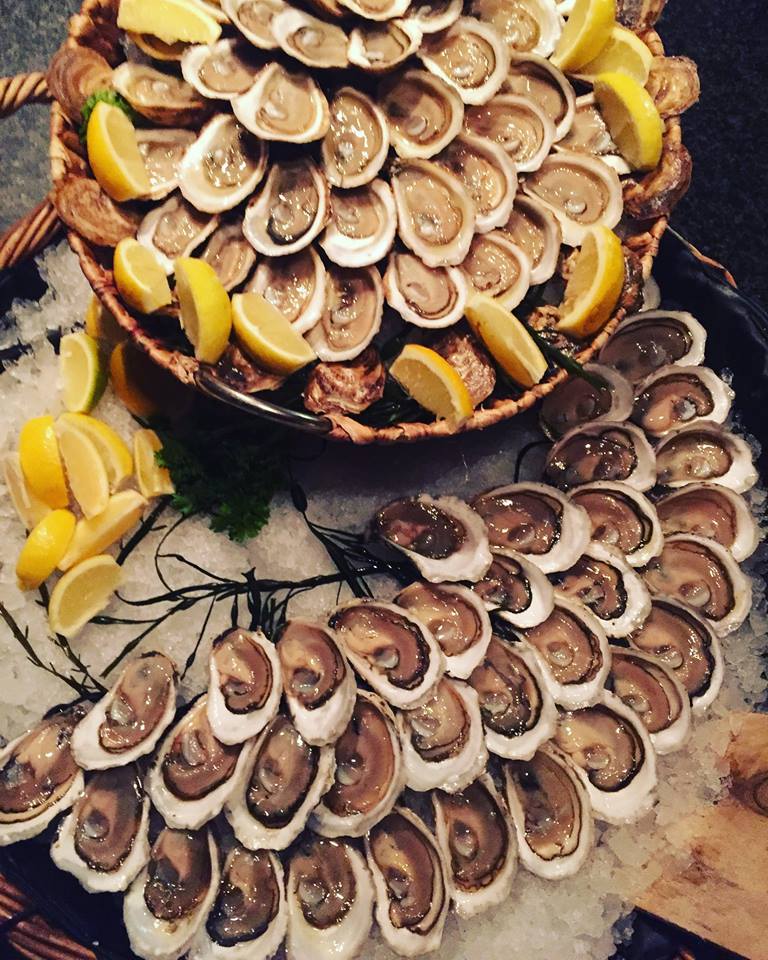 Photo Credit: Rodney's Oyster House
BeaverTails is a very huge fan of hazelnut spread, using as much as 33.5 tons that's spread across their BeaverTails every year.  It's no wonder these are a national-favorite. The treat is similar to the American-famous funnel cake, but in the shape of a beaver tail. However, BeaverTails don't stop at powdered sugar and fruit as toppings, but have many other possible treats. You can have yours with bananas, maple syrup, chocolate, apple cinnamon, various candies, and more.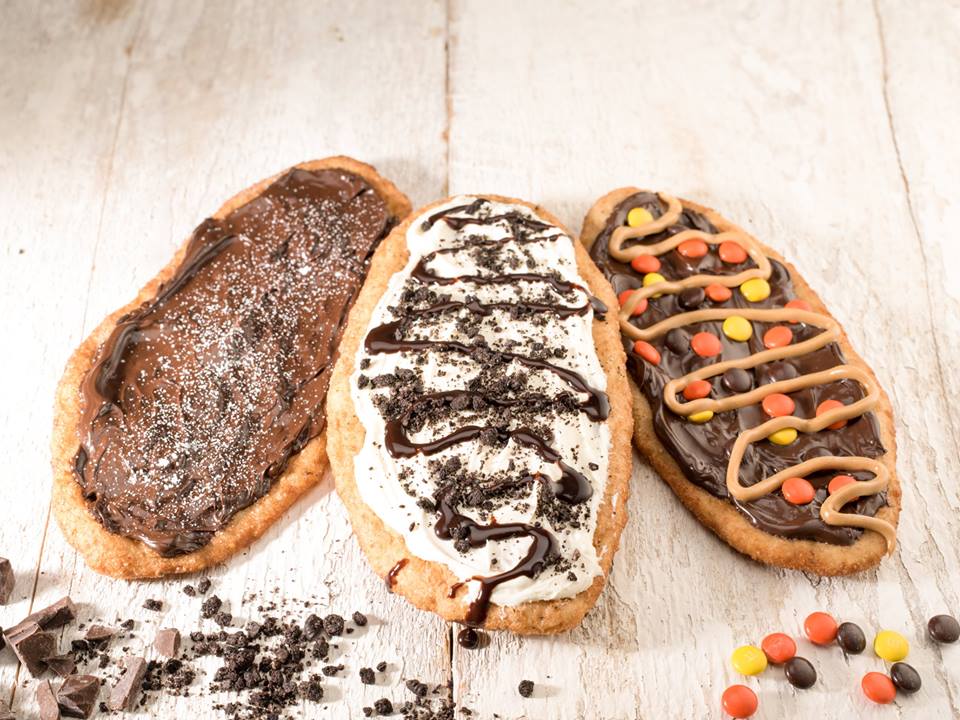 Photo Credit: BeaverTails