In the ancient ways of the people in the Caucasus Mountains lies a possible answer to your digestive problems. My youthful days of collegiate debauchery have wreaked havoc on my digestive system. For years the sight of huevos rancheros or a glass of bourbon on the rocks has sent my esophagus screaming. I all but gave up two of my passions: liquor and spicy food. Until one day a Russian cabaret dancer client of mine told me about the benefits of Kefir.
Kefir May Be the answer for people who Suffer from Acid Reflux
Kefir is that  yogurt-like drink made from bacteria and yeasts fermented in milk that you used to find only in bottles in the organic section of the grocery store. But it's gone mainstream for a while now and you can find it in the dairy section.
After doing a little research I realized that some bacteria found in kefir (Lactobacillus Caucasus, Leuconostoc, Acetobacter) aid digestion in the stomach.  When we have a steady diet of acidic food: coffee, red meat, liquor, fried food, etc.  our stomach becomes overly acidic and the excess acid shoots up into our esophagus and begins to wear away at the lining, causing what we describe as heartburn.
What we need to do is balance our diets with basic (or alkaline) foods in order to reduce the excess of stomach acid by consuming foods with high basic content like watermelon, beans, yogurt and the food with the highest basic content, Kefir.  The key to relieving the negative effects of acid is balancing our diet of acidic food  with foods that have more alkaline content. Increasingly, doctors are discovering that probiotics, such as the ones found in kefir are important for digestion.
More Tips For Controlling Heartburn
One of the best things I have done is cut out my morning coffee (if I had to pick between eliminating either coffee of booze, it is was an easy choice). Coffee is highly acidic so think of it as starting the day in the negative. I often drink a glass of room-temperature water to begin my day or a little bit of aloe juice. My breakfast consists of fruit and a kefir shake (see Kefir shake recipe below). I usually have a fairly regular lunch and dinner and have Kefir and vegetables on hand for snacks.
Most importantly, I take kefir at night before I hit the sheets because having the basic (positive) will counteract the acid in your stomach  as you sleep and the probiotics will be populating.
Lifeway makes delicious kefir in an array of flavors (wild berry is my favorite). But you can also make it yourself. Who knew something so tasty would be so good for you? Cheers!
How to make a Kefir Smoothie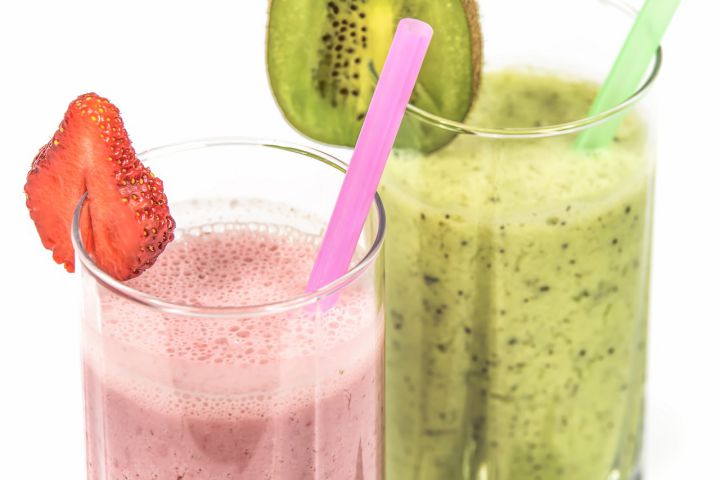 4oz Low-fat plain kefir
7 ice cubes
1 banana
6 fresh or frozen strawberries
1 teaspoon raw honey (optional you can add more or less to taste)
Place contents in blender and blend until smooth, usually about thirty seconds.
This recipe is fun to play with.  Sometimes I like to add whey protein and flaxseed oil to the shake to add nutritional value or change the kind of fruit depending on what is in season. Have fun experimenting with your favorite ingredients.
We'd Love to Hear From You!
Please let us know if you have had success with combating your acid reflux with kefir or any other natural methods. Also, do you have any great kefir recipes to share?
Loren Mayshark is the award-winning author of Death: An Exploration and Academic Betrayal. For more, you can visit his website lorenmayshark.com and you can keep up with him on Twitter at @LorenMayshark. Sign up for his newsletter and receive regular updates and a free gift.