If our winery weekend getaways in Northern New York wine country wasn't enough, we've got more places to visit for some more delicious wine. We've created recommendations of places to wine, dine and lodge in other well-known wine regions of the Northeast. Here are relaxing getaways to enjoy in the wine regions of the Hudson Valley, the Berkshires, and North Fork.   
A Weekend Getaway in the Berkshires in Western Massachusetts
Wineries
Part of Hilltop Orchard estate has been operating as a farm for over a century. Then in the 1980s, the Vittori family purchased the 200 acre farm to cultivate the land into a sustainable family farm. The farm had come with acres of heritage-antique apples (which were even lauded by the Queen of England as delicious). These apples are what Johnny Mash hard cider are made from.  These apples also go hand-in-hand with their expanded wine production that happens at the Furnace Brook Winery right onsite. Wine tastings here are $5 for five wines.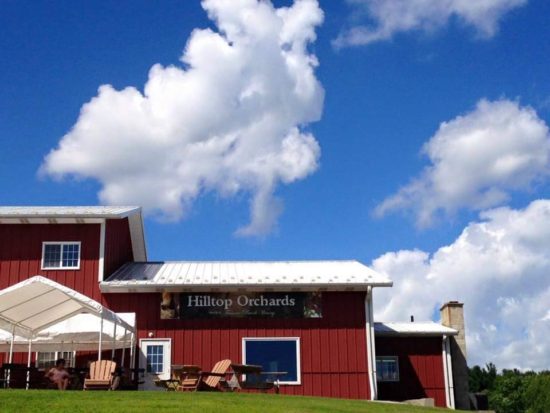 Photo Credit: Hilltop Orchards
Translated to "the three M's," which is derived from the first initials of the owner's first three granddaughters. The winery opened its doors in 2003, where not only do they offer traditional varieties of wine, but are most known for their niche flavors. Their winery has become popular for their fruity wines, such as the tasty Stingy Jack's Pumpkin Wine and Jack's Cranberry. Wine pairings are $8 and come with complimentary hors d'oeuvres.

Photo Credit: Les Trois Emme Winery
Bed & Breakfast
Hilltop Orchards also offer a classic English-style inn right beside the winery. Their B&B offers luxury amenities, like L'Occitane products, with a welcoming feel that you're right at home. There are 15 rooms to choose from, differing by the amenities offered. The cottage rooms offer high cathedral ceilings and canopy beds, while the deluxe rooms offer fireplaces and ensuite bathrooms. Mornings are greeted with a five-star breakfast prepared by professional chefs. Each dish is prepared with locally grown and organic ingredients right from the farm. To truly relax during your getaway, pamper yourself to spa services or take a dip in their pool on warm weather days.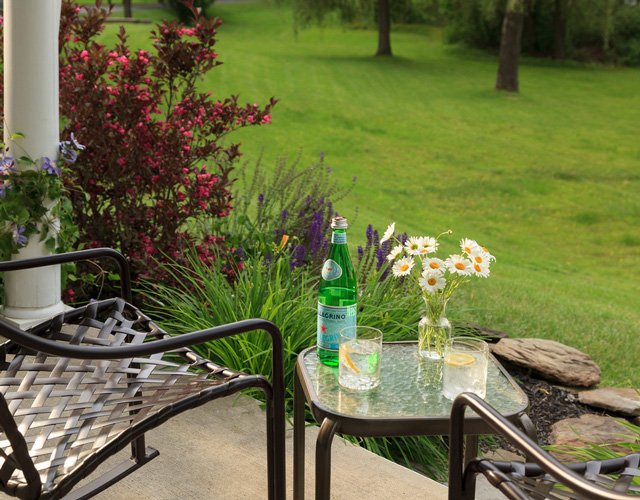 Photo Credit: Garden Gables Inn
Restaurant
To truly appreciate farm-to-table dining with an ever-changing menu, one must trust the delicate skill of the chef at hand.  Chef Bjorn Somlo asks just that in his guests. He's earned accolades and recognition by the James Beard Foundation and FOOD & WINE® magazine, which give comfort and assurance that your meal will be a delight. Their menu changes for each day, based on the locally sourced ingredients that come at their door that morning. Reservations are highly recommended to enjoy an adventurous and well-thought out dinner to wrap up your getaway.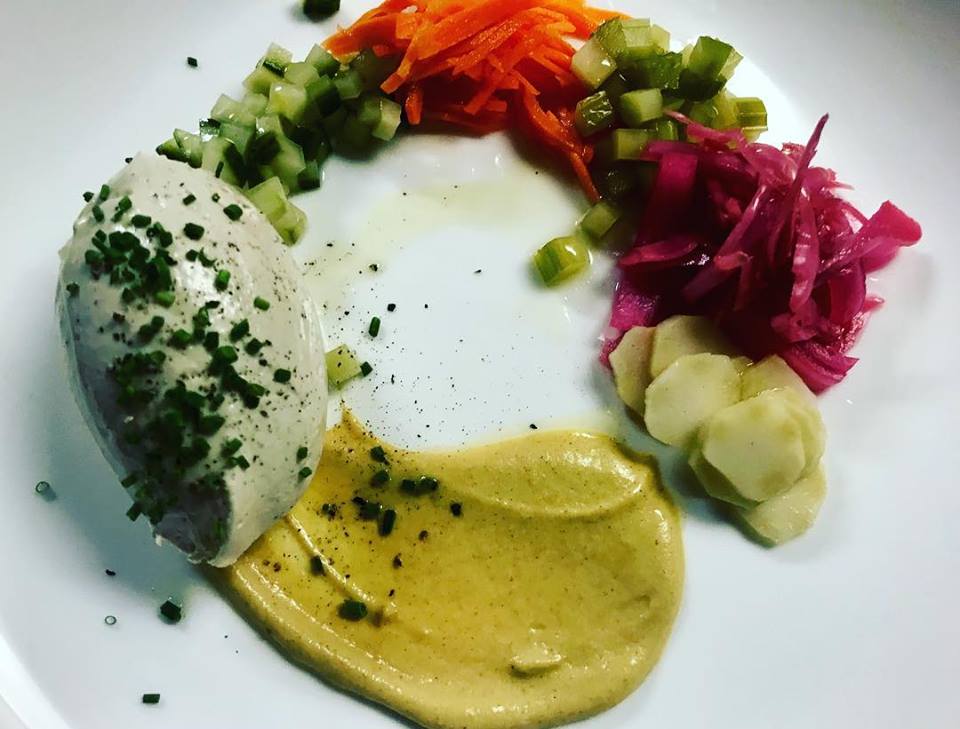 Photo Credit: Nudel Restaurant
A Weekend Getaway in the Hudson Valley of New York
Wineries
Right in the Hudson Valley, Tousey Winery welcomes you with a swanky yet rustic tasting room. Their doors opened in 2006 and started with a tasting room that was only one-third of its current size. Their wines focus on locally sourced vinifera grapes, such as chardonnay, riesling, and pinot noir grapes. Much of the wine grapes you can find are grown right on their vineyards. Through years of hard work, the winery has been awarded Winery of the Year by the Hudson Valley Wine & Food Festival in 2017. Head here for a $5 wine tasting of five wines.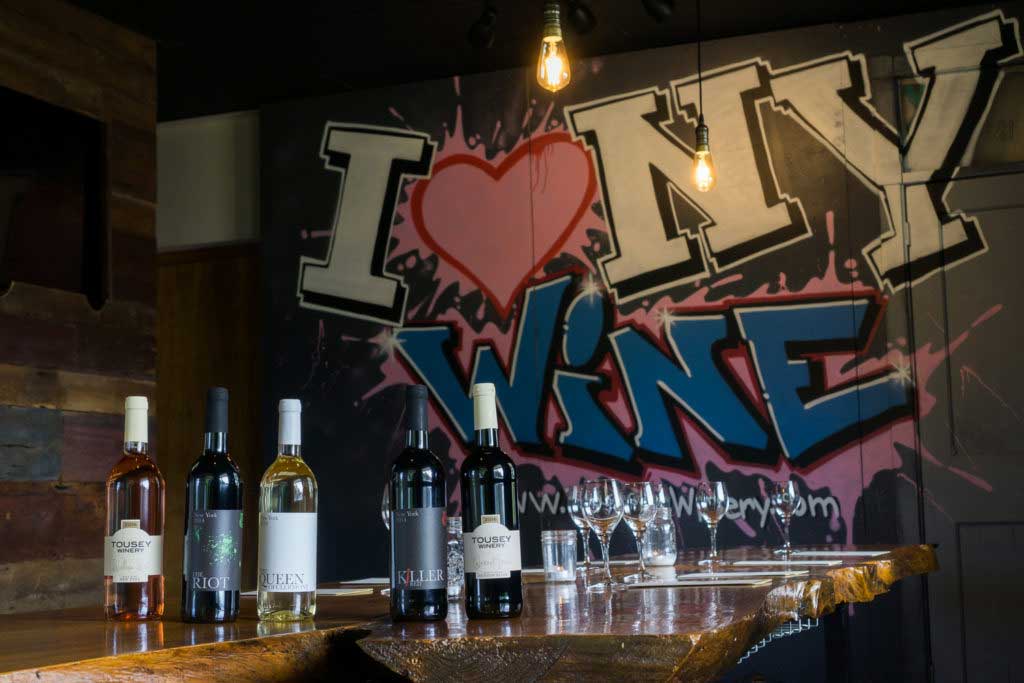 Photo Credit: Tousey Winery
Millbrook Vineyards and Winery
It all began in 1982, when the first vinifera grapes were planted on the farm. By 1984, the vineyard was fermenting their first wines, growing into the 35 acres of vines that you can visit today. When entering the winery, you get to drive through the panoramic views of lush greenery. A wine tour is $15, where you can immerse yourself in the winery and learn how they produce the wine. Once you're all settled in from the tour, sit back and enjoy a glass of wine with a cheese platter to the relaxing sights, compete with the romantic views of Napa Valley vineyards.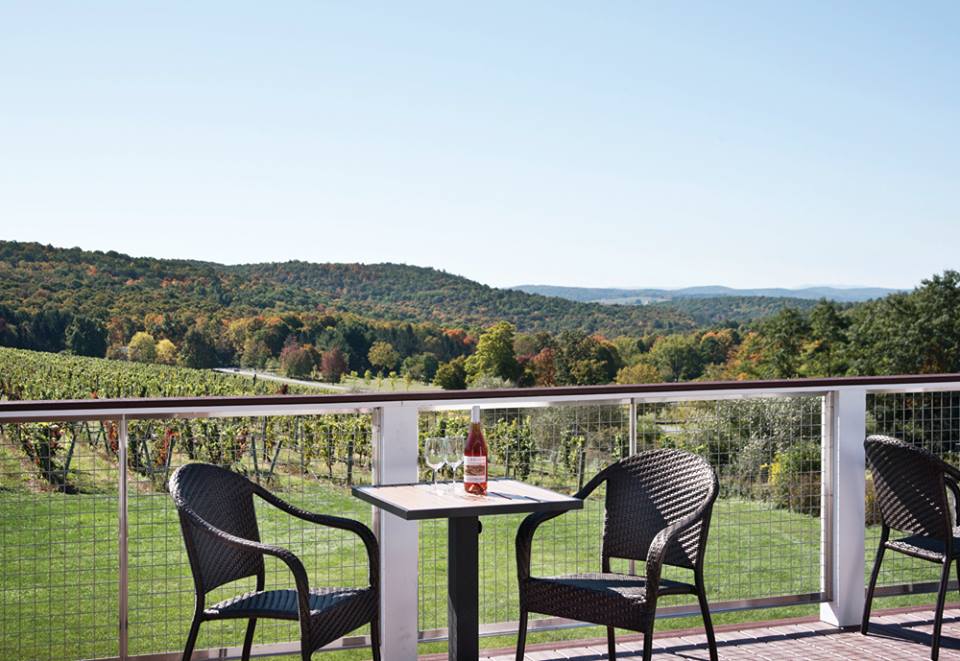 Photo Credit: Whistle Wood Farms
Bed & Breakfast
A rustic home away from home, the country ranch-style bed and breakfast is surrounded by a working farm. The farm is home to cows, chickens, horses, and donkeys waiting to greet you. The bed and breakfast is comprised of two homes, the Main Lodge and a renovated barn called the Carriage House. Each room has a personality of its own that shows through its decor, which offers charming amenities that range from a fireplace to a private porch. Each morning, the caretaker, Maggie, prepares a breakfast of your choice. It's the perfect way to start your day before hiking through the miles of trails right on the property or heading out to a winery.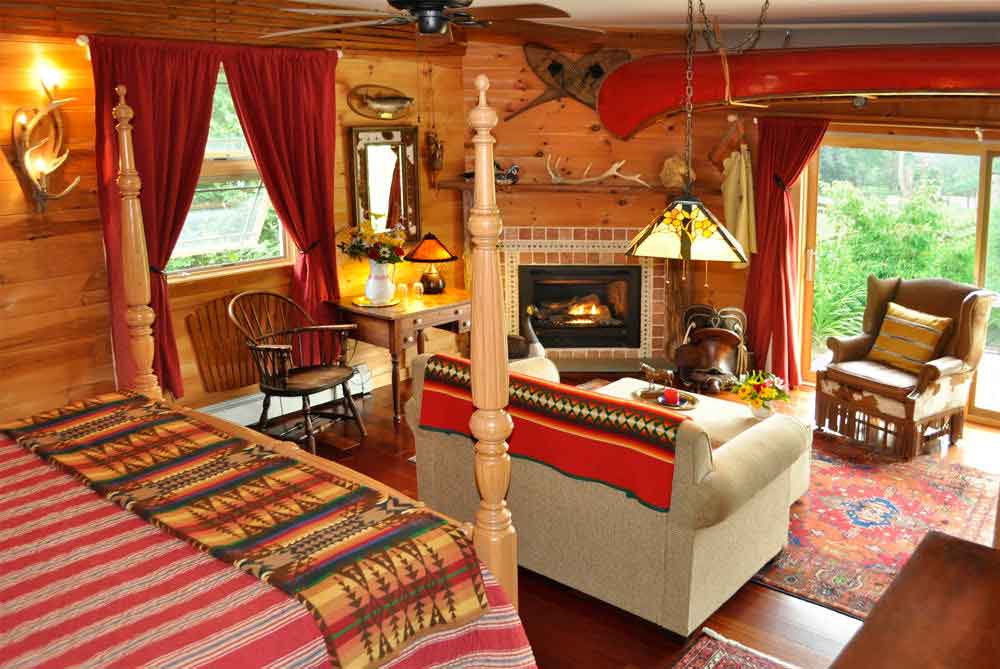 Photo Credit: Whistle Wood Farms
Restaurant
Cozy with all the romantic notions of an intimate French bistro, Le Petit Bistro is the perfect setting to finish off the day. The moment you walk in, you're greeted and seated at your table with exceptional hospitality. Even the first impression makes you look forward to your dining experience. Every dish is prepared to impress with must-have orders that include their French Onion Soup, Fried Oysters, and New York Strip with Au Poivre Sauce. A finale of perfectly caramelized Creme Brulee will make for an unforgettable meal.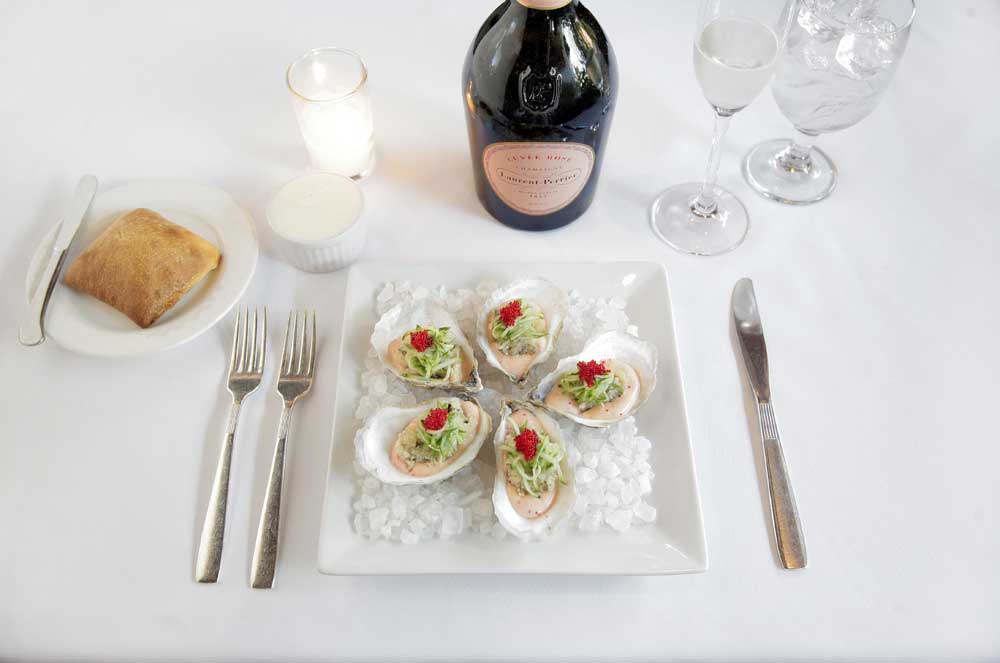 Photo Credit: Le Petit Bistro
A Weekend Getaway in North Fork, Long Island in New York
Wineries
Sherwood House Vineyards produces wine with only vinifera grapes that are locally produced. The tasting room welcomes you with charm in a renovated farmhouse that was built in the 1870s. The renovation included the use of upcycled wood to maintain its rustic feel, which can be found on the walls and the counter of the bar. The country farmhouse ambiance is present inside and outdoors on the patio. Flights for tasting begin at $20 for five wines.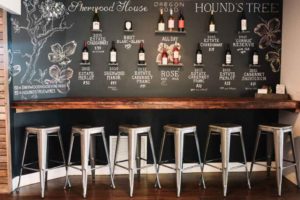 Photo Credit: Sherwood House Vineyards
Beginning in 1983, the vineyard started their operation on over 125 acres. The vineyard grew vinifera grapes that produce their wines, which include chardonnay, riesling, sauvignon blanc, and more. They were awarded New York Winery of the Year in 2015, and rightfully so with many of their wines receiving high-scoring recognition. The winery allows you to take a self-guided tour, where you can see the barrel cellar and winemaking equipment right from the tasting room. They also offer a proprietor tour, which will give a 30 minute to an hour tour of the facility by one of the winemakers themselves for $25 a person (minimum of $150). Wine tastings begin at $10.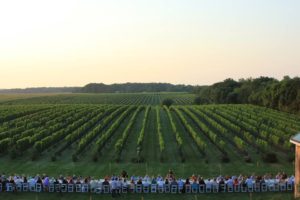 Photo Credit: Paumanok Vineyards
Bed & Breakfast
The bed and breakfast is a renovated potato packing barn from the 1930s with much of its history still intact. The owners upcycled much of the original wood into the welcoming interior that guests enjoy today. The home is meticulously decorated with furniture, art, and decor that exudes a rustic ambiance. Since the hosts know that guests come far and wide to enjoy the wine country of North Fork, the bed and breakfast also has a vineyard right on the property. The property has five guestrooms with a private bathrooms. Their breakfasts use locally sourced ingredients and begins with fresh fruit, home fries, and a filling main course. Once you're all done for the day, wind down with shooting pool or some board games as you enjoy a bottle in their common area.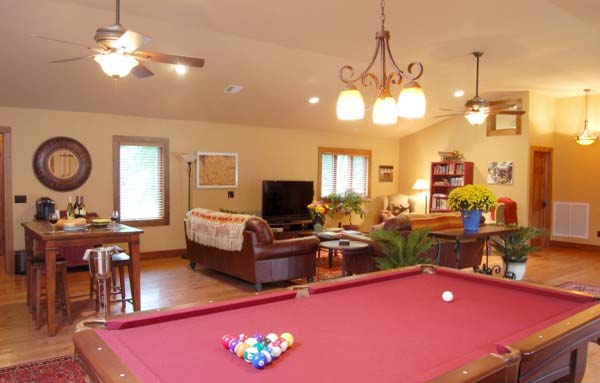 Photo Credit: Cedar House on Sound
Restaurant
Tweeds Restaurant and Buffalo Bar
North Fork has hints of old world charm all throughout the town. This restaurant falls in place with its love for history, where their mahogany and marble bar is an original built in 1893 Chicago Exposition. The restaurant itself lives within the historically restored J.J. Sullivan Hotel and specializes in seafood and steak (particularly bison). Listed as one of top 25 best restaurants in Long Island, the place will be a hit for any lover of food and wine. Their bison burger and steak are raved about, but the filet mignon will also impress. The crispy confit duck leg over their Baby Spinach Salad is also a pleasant start to your meal. The Creme Brulee here is also a winning finish.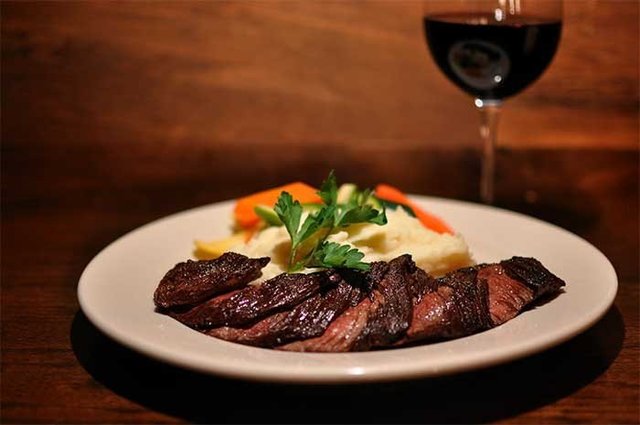 Photo Credit: Tweeds Restaurant and Buffalo Bar