We've all bought wine at a liquor store. But what about those times when you can't get to a liquor store and you are stranded at a truck stop. When I was a kid, I used to look up to men who bought their wine at truck stops.
Have you ever wondered about the wine that is at the corner store nestled next to the pork rinds, winking at you, while nestled beside the Olde English 800, shivering in the cooler, begging to be quaffed?
There are many guides to the best of the best wines, but what about the best of the worst? What is the best bottle to have when you're having more than one and glasses seem like an unnecessary formality?
Here is a guide to those "wines" you buy in depraved states where you can't get anything better than Chateau Diana in the grocery store, and you must feed your wild side.
 Thunderbird
Have you ever lost your ATM card and can only find wine money in your roommate's couch cushions on a Friday night after you have just been fired from your job? Then you go to the corner store only to find they have sold out of every other fortified wine. In this situation: Thunderbird.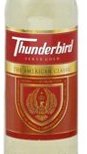 This concoction has a nose on it like Barbara Streisand. But if you can get over the acrid smell, you are in for a rare treat.
With not so subtle notes of Mr. Boston's 100 Proof Vodka and a hangover finish, this wine is perfect for a night when you are completely unconcerned with tomorrow.
 Boone's Farms
Are you not ready to drink Thunderbird next to a flaming garbage can in the heart of South Chicago in the winter? Looking for a starting point for exploring truckstop wine? Then Boone's is a perfect fit.
It is said that beauty is in the eye of the beer holder. With enough Boone's, you will definitely expand your view of beauty. In the good old days Boone's used to be more like wine, but now it is more like beer.  The current concoction is technically malt liquor and has an ABV of 7.5%.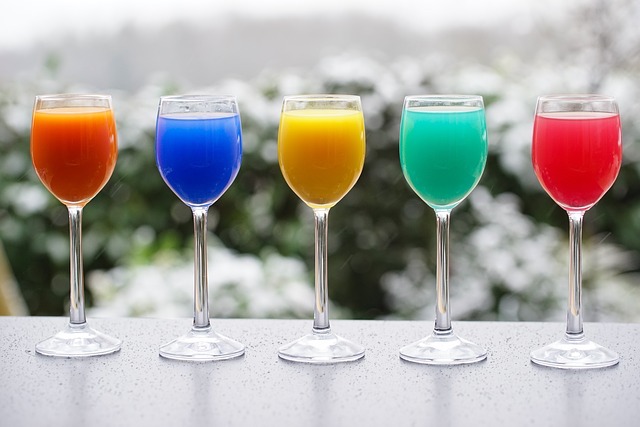 Believe it or not, E&J Gallo makes this college campus favorite. With flavors like Wild Cherry and Watermelon, you don't have to wonder why it makes it to more sorority houses than flophouses. But if you are in a pinch, the price tag that usually lingers around 5 bucks a 750 ml bottle makes it a must-have if your corner store is out of everything else.
While drinking this in the sunny state of California, perhaps you will wonder why you didn't buy Three Buck Chuck instead and save the extra couple bucks for a slice of pizza.
Cisco
Cisco is the closest thing to crack in a bottle since they outlawed the special Four Loko formula that was killing people.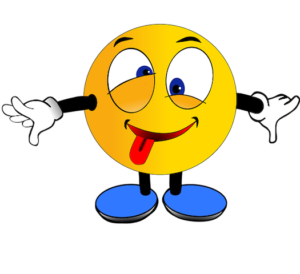 It is rumored that you can run a lawnmower on Cisco, but why waste this sweet buzz on your lawn? You can get it for a shade under five bucks and at 18% ABV why not?
Night Train Express
This fortified wine's poetic name conjures up the image of hobos jumping on cars and stowing away while drinking away their pain with rotgut wine. The actual experience of drinking Night Train may vary. But you will almost certainly shudder from the first sip. Keep drinking this syrupy concoction and it will most certainly take you on a special 17.5% ABV journey.
1. Mad Dog 20/20
This is the holy grail of fortified budget wines and comes in a variety of flavors such as Dragon Fruit and Blue Raspberry that is reminiscent of watered down windshield washer fluid in color but beats it in a blind tasting nearly every time. There is also the puzzling Red Banana flavor.
Here at The Jovial Journey, we have a special affection for the fortified wine not only for the easy to conceal flask-shaped bottle but because it is made in our own backyard in Westfield, NY. It is a little-known fact that MD 20/20 actually stands for Morgen David rather than the commonly used moniker "Mad Dog."
After a bottle, you will feel ready to have a bare-knuckles boxing match with the "Mad Dog" himself, Defense Secretary James Mattis.
The Mad Dog, therefore, utilizes at least 51% Concord grapes giving it that nice flavor profile of Welch's jam on the back end with a stern wallop upfront.
So, if you are in a pinch, stranded at some backwater truckstop in Louisiana, and sobriety just won't do, do yourself a favor and reach for the flavor of MD 20/20. Cheers!