People who work hard for a living often idealize the perfect vacation as a restorative getaway from the stresses and aggravations of daily life. It's common practice to combine vacation time and paid holidays in order to maximize one's hard-earned time off from the day-to-day grind.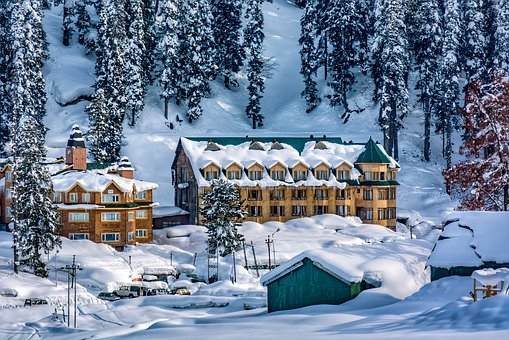 Of course, vacations often come with their own forms of stress, and holidays are notorious for placing unneeded pressure on family gatherings that ought to be relaxing, low-key get-togethers. That's what your holiday escape should be: a stress-free vacation regardless of whether it's a solo junket, a group outing with relatives, or just a chance to get away with your partner. By following a few simple rules, you can be assured of having a fun and restful time whatever your circumstances might be.
Just a few ground rules
The key to taking a stress-free holiday vacation depends on what you do long before you get on a plane, in a car, or on a train. You'll want to arrange things so you can enjoy your own holiday traditions, while you're off somewhere whooshing down the ski slopes or sipping a rum drink on the beach. If you'll be vacationing with family and/or friends, it's important to establish some ground rules. Make sure everyone understands ahead of time who will be paying for what and what kinds of activities everyone wants to plan. It's also important to accommodate the holiday traditions that are important to the people with whom you're traveling.
Keep it simple
One of the best things about any vacation is the anticipation of it, and the expectations you build for an experience everyone will remember. The downside of setting lofty expectations is that they can be difficult to live up to. When your trip doesn't measure up, it can be profoundly disappointing. Keep your planning simple and build in lots of flexibility – after all, some of the greatest vacation experiences are those that unfold unexpectedly. If you're headed to Quebec City for an old-world Christmas vacation, avoid lining up a series of busy activities that may not reflect the relaxing, charming trip you had in mind.
Go your own way
The secret to a great group holiday vacation is not shuffling from one activity to another en masse like a herd of geese. It's being willing to part ways now and then so that everyone can get something personally meaningful out of the experience. If you're headed to San Francisco and the Bay Area, someone may want to ride a cable car or stroll through charming North Beach neighborhoods. Someone else may want to head over to Napa or Sonoma for a day in wine country. Remember, when it comes to a successful group vacation, vive la difference!
Think venue
Christmas can be a great time to vacation but you probably won't want to sacrifice that lynchpin of American family traditions, Christmas dinner. Consider a destination that combines comfort and amenities so that you're able to sightsee, engage with your surroundings, and enjoy a great turkey-day dinner all in the same classic setting. There are many locations that offer vintage hotels with everything you could want. Asheville, North Carolina's Grove Park Inn is a historic hotel with spectacular views of the Blue Ridge mountains, not to mention world-class dining, golf, and other delights.
Nothing ruins a great trip like finding out that burglars made off with your valuables while you were gone. Keep the crooks at bay while you're away by taking home security measures. There are several phone apps that allow you to monitor activity at home from any location, or you might consider having a home security system installed before you leave so that the police are automatically notified if someone breaks in.
About the Author: Henry is the co-creator of FitWellTraveler. The site blends two of his favorite subjects (travel and health) to provide readers with information about how to get the most out of both. He believes travel can change you, and good health preserves you. He combines both in his work on FitWellTraveler.