Whether a wine lover's appetite is asking for just a quick bite, a whole dinner spread, or just some sweets to wrap up the night, there's a place in NYC that will fit everything in between. From restaurants that are well-known for their spot-on wine pairing recommendations to wine bars that have great options for a budget, these nine NYC wine bars, restaurants, or tapas bars will be perfect places for good company (and of course, wine and food).
Tapas, Small Plates and Wine
Le Bernardin is one of the renowned restaurants that epitomizes a memorable fine dining experience. One doesn't expect less when visiting a three-Michelin star awarded establishment. So, of course, it is only natural that the master sommeliers of Le Bernardin can bring the same experience in the realm of wine. Aldo Sohm Wine Bar offers a classy wine experience, welcoming you with a chic, modern ambiance of couches and high-top seating. It is a place where you don't feel overwhelmed to rush through the flavorful experience of their menu of wine, appetizers and shared plates. The favorite dishes here are grilled foie gras lollipops and short rib skewers, but be sure to ask the waiter for one of their wine recommendations to complete the experience.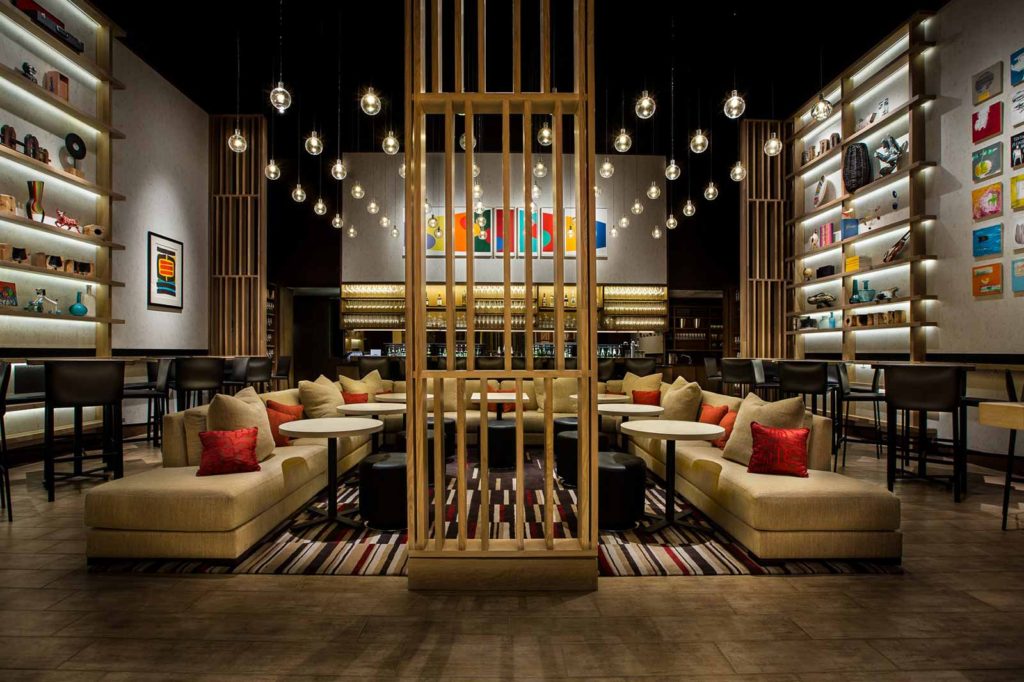 Photo Credit: Aldo Sohm Wine Bar
The Ten Bells is a perfect place nestled in the Lower East Side to enjoy a sizable menu of organic and biodynamic small-batch wines. As with the charm with many downtown spots, this one is a great fit for large parties, as the place houses several communal tables in a cozy ambiance of antique decor. To harmoniously go with their varied wine menu, the food offerings include delicious options of tapas dishes, shared plates, and charcuterie options. Another great item to share over wine is their happy hour option for dollar oysters, which are available Monday-Friday between 5-7PM. 
Moving westward on the European continent, we come to Boqueria. Their tapas options and dishes are inspired by the food markets of Barcelona. While of course, the favorite defaults are the traditional Spanish pickings of paella and sangria, don't hesitate to immerse in their tapas options. The Escalivada is a well-balanced and well-spiced eggplant dish that serves as a great light starter. Another great tapas dish is the Dátiles con Beicon, which is a Barcelona favorite that gives a touch of saltiness from the bacon that wraps the sweet dates. And like the French, the Spanish also like to dabble in a bottle of wine or two over meals. The wine menu offers plentiful options with succinct descriptions to find the right glass or bottle for your Spain-bound journey at the table.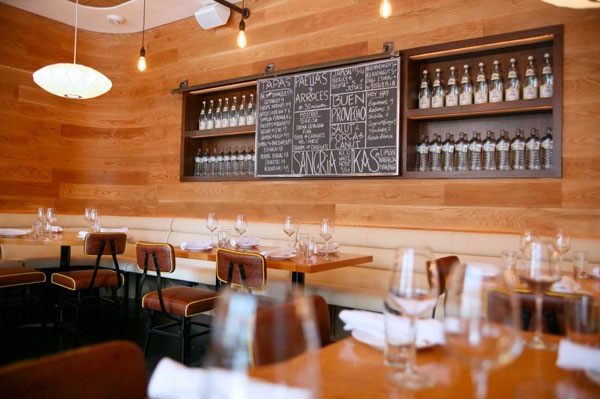 Photo Credit: Boqueria
Mains and Wine
The Piedmont region of northern Italy offers many delicious antipasti dishes, cheeses, and dishes with the famed "bagna cauda" sauce. The sauce is a decadent buttery sauce of garlic, anchovies, and olive oil. The restaurant makes favorable use of white fish like branzino and cod, along with a masterful hand of incorporating veal. Some surefire dishes are the Branzino e Ratatouille and the Gnocchi Di Patate con Il Gorgonzola a Dolce Novarese. The great reason for many diners come back and keep returning is their wine list. The Piedmont region is also renowned for their wines, particularly their Barolo and Barbaresco wines, which are both aromatic red wines coined as Italy's great wines.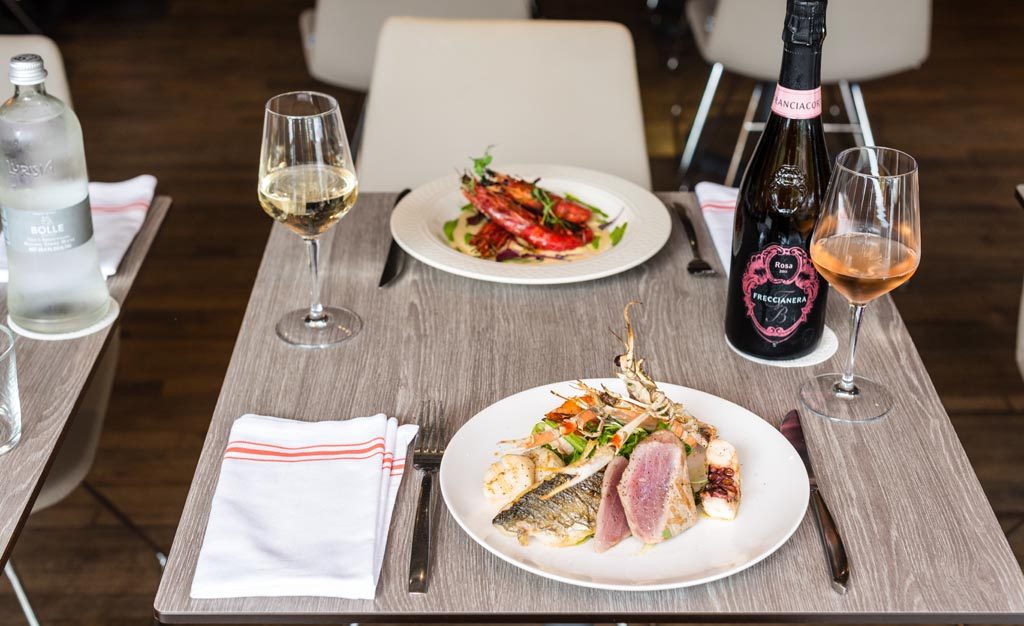 Photo Credit: San Carlo Osteria Piemonte
The wine list here brings to light some fantastic choices for biodynamic, organic, and naturally vinified wines. Many wines are from more obscure regions in France. Reminiscent of a French bistro, the chef behind this restaurant is Michelin-rated Chef Frederic Duca. The dishes served elevates what one can expect both through the eyes and the tongue. Great options include their Veal Tartare or their Seared Scallops. The menu is seasonal and uses fresh ingredients in distinctively precise methods to enrapture your palate. As for their wine menu, the unique selection focuses on small-batch winemakers. Their knowledgeable sommelier will be more than helpful to recommend the perfect bottle to go with your Parisian-inspired meal.
Photo Credit: Racines NY
With their original New York location being in Greenwich Village, Amelie has expanded further up north to the Upper West Side. With these two spots, a visit to either will introduce you to great worldly wine choices for budget-friendly prices. The Eurocentric decor welcomes you to leisurely dine the way the French do: enjoyed with a delicious glass of wine. Great options are available to enjoy with their savory creamy cheese ravioli or duck leg confit. With over 60 wines to choose from, the staff will find the right profile to hit the pairing on the head.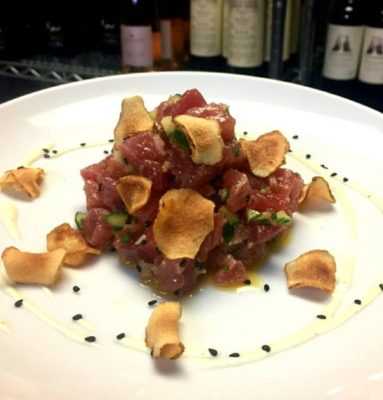 Photo Credit: Amelie Wine Bar
Dessert & Wine
When the week gets tiresome, you can opt to head home for a bottle of wine and some chocolates by your lonesome self. Or you can gather your close friends and enjoy these temptations with good company at Ayza Wine & Chocolate Bar. While many wine bars offer charcuterie and cheese platters, a unique addition to their menu is a sweeter alternative. They offer a platter of artisanal chocolates from chocolatiers Michel Cluizel and Jacques Torres. Along with these satisfying options are also a choice of over 90 international wines and champagnes. Their sommelier can help pair you with the best option for your palate, whether it be with their dinner meals or their desserts.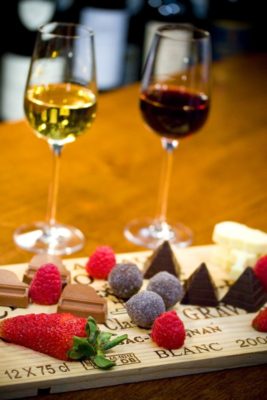 Photo Credit: Ayza Chocolate & Wine Bar
This Park Slope dig is rather quite known for their hot cocoa. Their cocoa includes gourmet chocolate melted down to give it a decadent and rich flavor. The coffee spot by day shows its alter ego at night as a romantic wine bar. While you may be tempted to order a chocolate-infused cocktail, what you can truly enjoy here is a delicious wine and chocolate pairing. They offer various classic cakes, such as a tiramisu or a mousse cake, as well as a chocolate platter. Along with these options is a great list of wines to choose from. Don't hesitate to ask their staff to help find the perfect pairing to go with your dessert choices.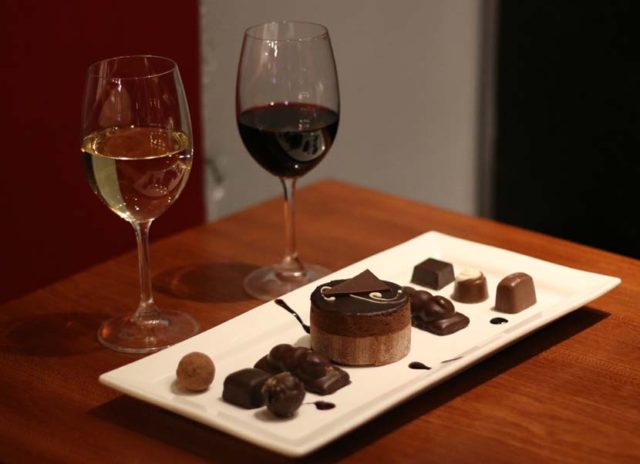 Photo Credit: Cocoa Bar
One of the more popular dessert places in New York City that consistently has a line is ChikaLicious. The spot offers two storefronts across the street from each other. One offers an on-the-go dessert experience. The other offers a full sit-down experience where you can watch the chefs at work to prepare your dessert. While you may be tempted to skip the full sit-down experience, the wine pairing experience is worth the wait. The menu changes daily and you have the option to choose the "main course" of dessert with the noted wine option on the menu. The chef then creates the "first" and "last" course of your choice. It will send you on a euphoric experience to enjoy a carefully paired journey of tantalizing flavors.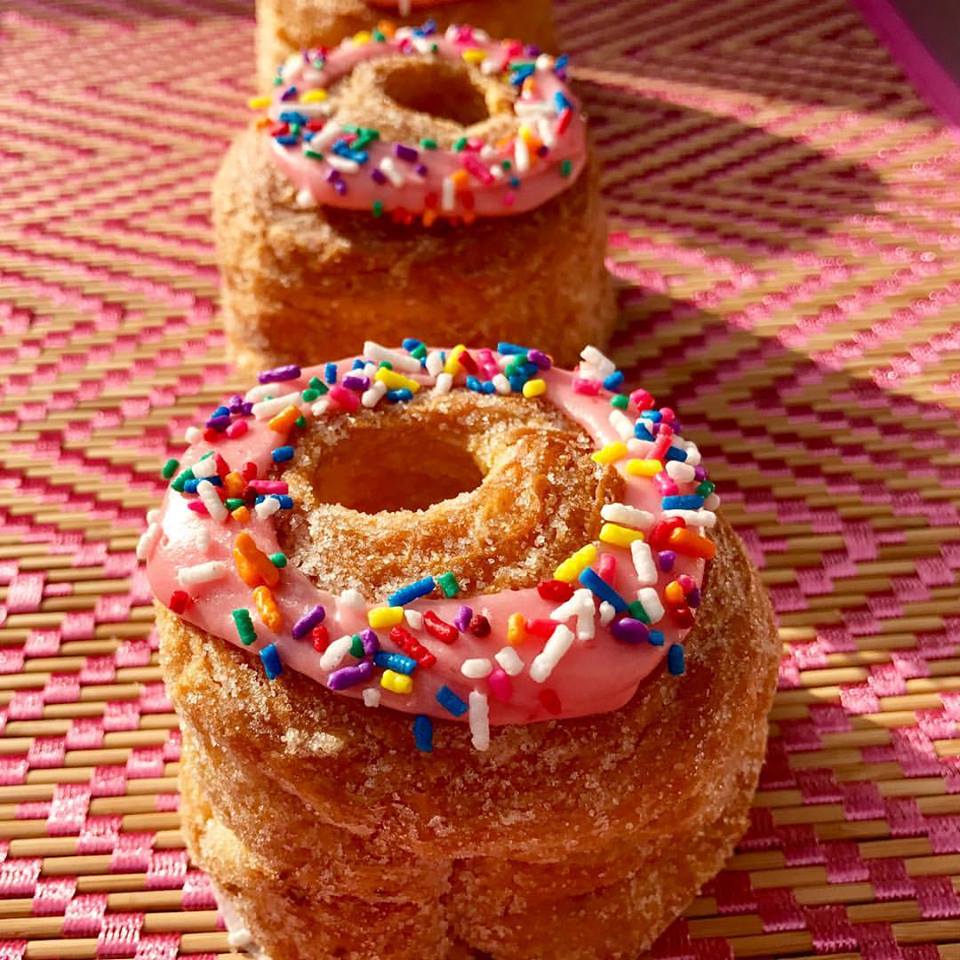 Photo Credit: ChikaLicious Dessert Club